Resolution A. 1043(27) of the IMO 27th Assembly in November 2011 voted the acceptance of a process of repeated reviews of administrative obligations in compulsory instruments. It admitted that publishing information from administrative activities regarding both Administrations and industry, helped the Organization's tasks of efficient safety and security shipping rules and the ships' pollution prevention and control.
The Ad Hoc Steering Group for Reducing Administrative Requirements (SG-RAR) founded by the 108th session Council in 2012, determined the value of the replies obtained by the public consultation and organized admonishments about the relief of administrative loads that appeared not needed, out of proportion or even outdated. The admonishments were put forward to the Council's 113rd Session on December 3rd, 2014.
Generally the Council consented with the recommendations and underwent the actions listed below: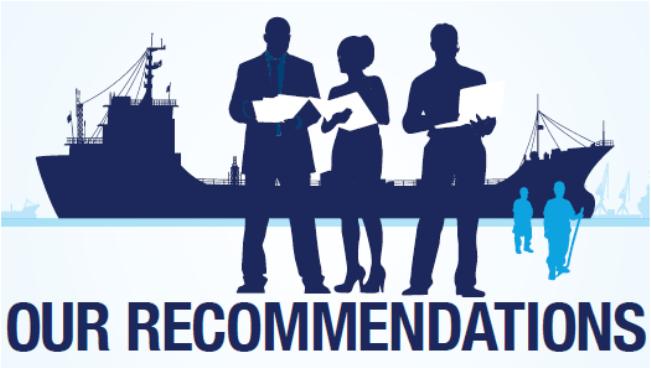 1) A draft resolution to point out the significance of taking into consideration and lessening administrative loads would be ready for discussion by the 114th session of the council, aiming to be voted for acceptance at the 29th Assembly's session at the end of 2015 (recommendations 1,3,4,9 and 11);
2) Appropriate committees were arranged to regard a number of items (recommendations 5-8 and 10) that appeared during the analysis of the results at the 2015 sessions;
3) The IMO Secretariat was asked to supply extra information on a web-based information platform that could help relieve loads encountered by stakeholders (recommendation 2);
4) Further data and propositions were required from Member States in connection with the revision of non-compulsory instruments (recommendation 10), specific principles and standards for future rules (recommendation 12);
5) The founded Correspondence Group received the recommendations to the list for recognizing administrative loads (recommendation 13).
With the SG-RAR now finishing its work, the organization would like to express once again its gratitude to those that took part in the public consultation. The Steering Group's work would not have produced results if it was not for the excellent help by all that replied to the poll-both individuals and organizations-that spent their time in answering and proposing valuable visions for the logical propositions of IMO's compulsory administrative obligations.
Source & Image: IMO