Rolls-Royce has said that the Norwegian Cruise Line (NCL) has selected its permanent magnet tunnel thruster in order to enhance the propulsion system onboard the 4, 100-passenger cruise ship Norwegian Epic (build in 2010 by STX France).
Rolls-Royce stated that the permanent magnet tunnel thrusters provides a vast number of advantages when compared to traditional tunnels thrusters, such as significant noise- and vibration- reduction, a power output boost of approximately 25% from the same size propeller, and can also be removed when underwater thus eliminating the necessity for dry docking.
"We are filled with delight that Norwegian Cruise Line is the very first cruise customer to pick our brand new permanent magnet tunnel thruster as means of upgrading an existing propulsion system," commented Jay McFadyen, Senior Vice President, Marine Services, Americas, Rolls-Royce. "The comfort of passengers is one of the top priorities for cruise lines, and by reducing both noise and vibration levels, via our permanent magnet solution, they would be able to achieve and provide a service like none before it in regards to these two aspects."
Mr. McFadyen stated that the permanent magnet technology perfectly suits the needs for a wide range of applications in merchant as well as offshore vessels, where exceptionally low noise levels, high power output, and rapid response to power demand will be a major plus for operators, crew and passengers alike.
"The results displayed so far from our first permanent magnet tunnel thruster, that was incorporated on the Rolls-Royce designed Olympic Octopus, a highly advanced offshore anchor handling vessel, have been highly satisfactory and have led us to the conclusion that a motor thruster of this type is unparalleled in quietness, efficiency and quite durability," he further commented while adding "It can manage to run for thousands of hours in an intensive dynamic positioning (DP) mode, meaning that the package can handle rapidly varying load and alternating thrust directions without any problems."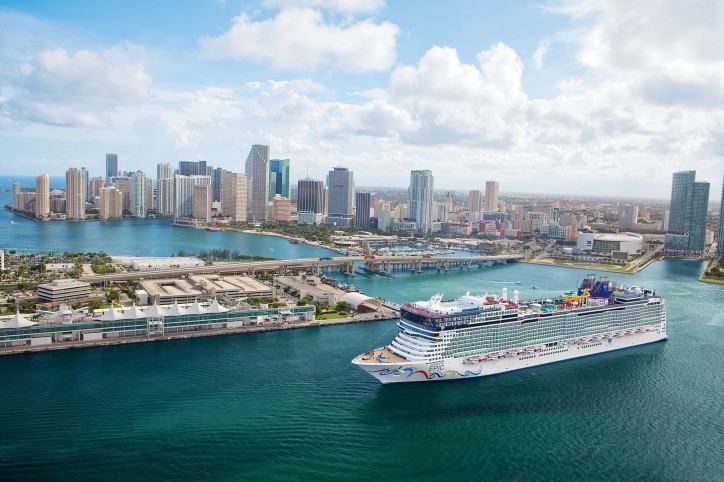 The permanent magnet tunnel thruster design concept is basically a permanent magnet motor in a rim that drives the propeller in the center. The motor itself has two integral parts – a stator that is responsible for carrying several electrical coil windings, and a rotor that is fitted with a bunch of quite strong permanent magnets. A rotating magnetic field is established, via a stator that interacts with the fields of the permanent magnets on the above-mentioned rotor, which accumulates force in order to drag the rotor around, and thus provide mechanical power.
Among the other perks that come along with the use of a permanent magnet technology is the freeing up of space directly above the thruster where traditional tunnel thruster motors are usually positioned, as well as achieving a symmetrical design that provides equal thrust to port or starboard. It is available in a 1, 600 mm diameter model as well as in a 2, 000 mm one.