Close to 1, 000 tonnes of water have been pumped from the Hoegh Osaka.
Salvors have begun pumping out the water from the vessel, which is estimated to be approximately 3, 000 tonnes in total, and have high hopes to right her during the following week.
After the operations regarding the stricken vehicle carrier initially began on Saturday, the vessel has remained at a 48 degrees list.
The water entered the ship after an excavator on deck six shifted and managed to puncture a hole in the side.
Since then that hole has been patched up by the appointed teams and divers have not found any evidence pointing to any other serious damage, that might have been sustained by the vessel's hull during the accident.
Operations regarding the pumping out of the water will go on today, but according to the Maritime and Coastguard Agency (MCA), progress will be achieved at a far slower pace due to the fact that the divers will have to relocate the pump in order to ensure only clean water is pumped out and into the Solent.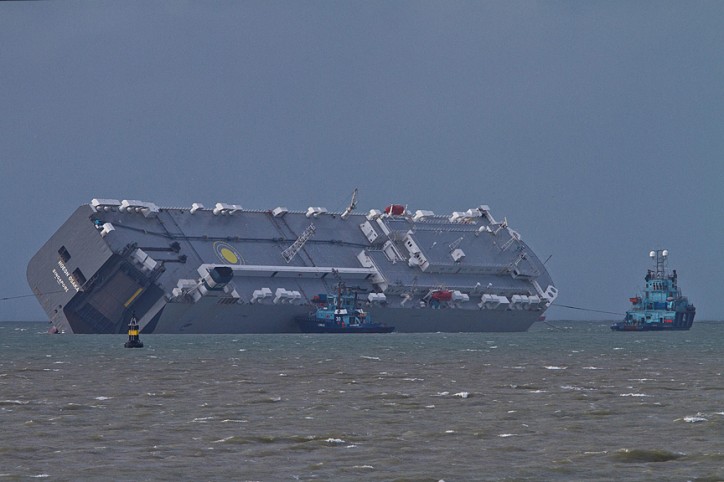 Image: Barry Fryer
The agency stated it is highly unlikely for the vessel to be transported back to Southampton Port any sooner than Wednesday, more than two weeks' time after she was deliberately run aground on Bramble Bank after having sailed off from the city on her voyage to Germany.
Related news:
Divers prepare to inspect the hull
Tug, holding the vessel, crashed into it