India's Andhra Pradesh Gas Distribution Corporation (APGDC), GDF SUEZ, Shell and GAIL have put their John Hancock on two separate Memorandums of Understanding (MOUs) regarding a floating LNG terminal located at Kakinada Deep Water Seaport in Kakinada, Andhra Pradesh.
The first MOU was agreed upon and signed by APGDC, GDF SUEZ and Shell. It generally supports the terminal's development. APGDC (a joint-venture company established by the Government of Andra Pradesh and GAIL), GDF SUEZ and Shell will have certain equity shares in the project as it follows : 48%, 26% and 26%.
The second of the two MOUs is between GAIL, GDF SUEZ and Shell and regards the sourcing of LNG as well as the marketing process for the regasified LNG from the terminal. GAIL, GDF SUEZ and Shell will have equity stakes in the project as following : 48%, 26% and 26%.
The Kakinada LNG terminal will be using a Floating Storage and Regasification Unit (FSRU) and will have a peak capacity of 5 million tonnes regarding a yearly basis, with the necessary provisions to double it. The Kakinada port was deemed as being suitable for a project of this type due to it having a natural break-water in the Hope Island – a barrier that provides protection against the impact of high seas.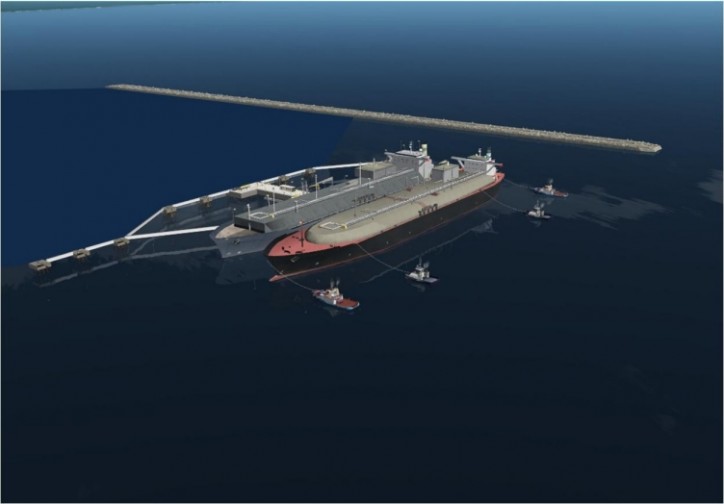 Image: Shell