The Italian prosecutor in charge of the investigation regarding a deadly fire on the Norman Atlantic ferry on Thursday commented that at least 27 people had lost their lives in the accident.
This new estimate comes following reception from the Greek officials of a definitive list regarding the passengers that were on board the ferry, which was en route from Greece to northeastern Italy, when the fire burst out before dawn on December 28th.
According to the list, there were 16 paying passengers on board, along with two Syrian men that were reported by their close ones and relatives to have been aboard the vessel as stowaways.
Italian authorities commented right after the rescue operation that nine bodies were found and recovered from the blaze-hit ferry and the waters around it. It was not quite clear whether or not the two other bodies that were found in the water at the time, were included among the 16 passengers on the missing list on Thursday.
The grave disaster also took the lives of two Albanian seafarers that were killed in a tugboat accident during the rescue operation in stormy seas.
It took the rescue teams more than 24 hours to get the survivors off the blaze-hit vessel, which was towed to the Italian port of Brindisi this past week.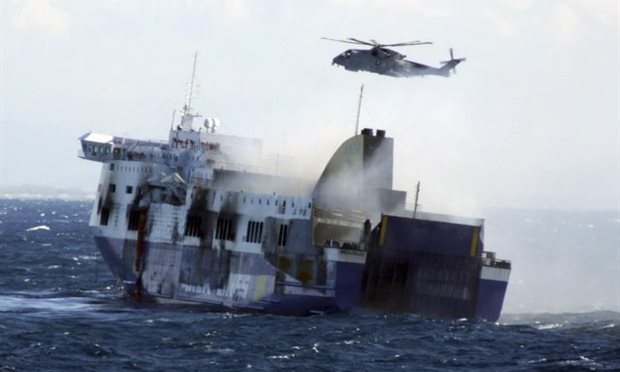 Recently fears have stirred up, regarding stowaways that may have perished in the accident, after two Afghans and a Syrian were rescued alive. They have applied to receive political asylum.
The causes behind the fire that burst on board the ferry remain unknown for now.
Related news: