The fully laden LNG tanker Magellan Spirit is still stuck after salvage attempts have failed.
The ship, which carries 164, 500-cbm LNG, grounded in soft mud on the 5th of January while it was exiting Bonny Island, Nigeria, en route to Gwangyang, Korea, with a pilot on board.
Tugs, deployed to the scene, failed to free the tanker on January 12.
Оn site has already arrived the tanker Excellence and preparation for conducting an operation to lighten the Magellan Spirit has commenced. Still is unknown when the operation will begin.
The LNG carrier has been surrounded by navy patrol boats due to concerns of potential pirate attacks. Smit Salvage were contacted for salvors.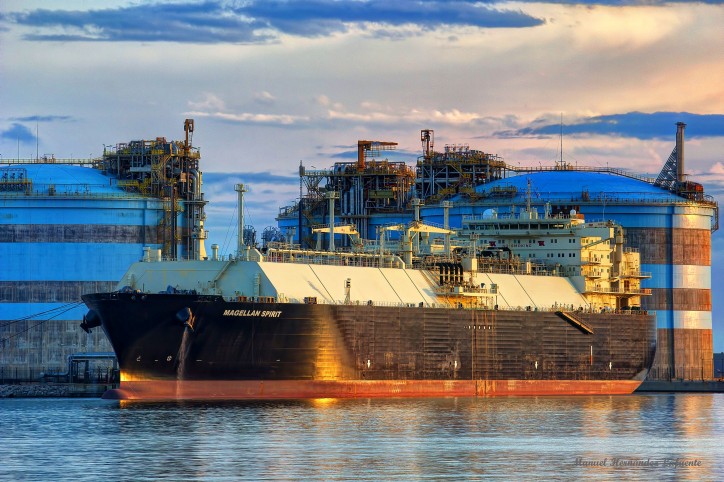 Images: Manuel Hernández Lafuente
Related news: Fully laden LNG carrier remains stuck in the mud more than a week