The list of the stricken Hoegh Osaka has been reduced by 13 degrees reaching 39 degrees.
Initially, the car carrier was listing at 52 degrees.
According to the UK's Maritime & Coastguard Agency (MCA), the vessel will stay at Aplha Anchorage until salvors manage to reduce the list to around 15 degrees. It was unlikely that this could happen on Wednesday as had originally been hoped, the agency added.
The Hoegh Osaka was deliberately grounded on the Bramble Bank on 3rd January as the carrier developed a severe list shortly after leaving Southampton with 1,400 cars aboard.
Four days later, the vessel self-refloated and reached the Alpha Anchorage. Since then, Hoegh Osaka has been held in position by tugs.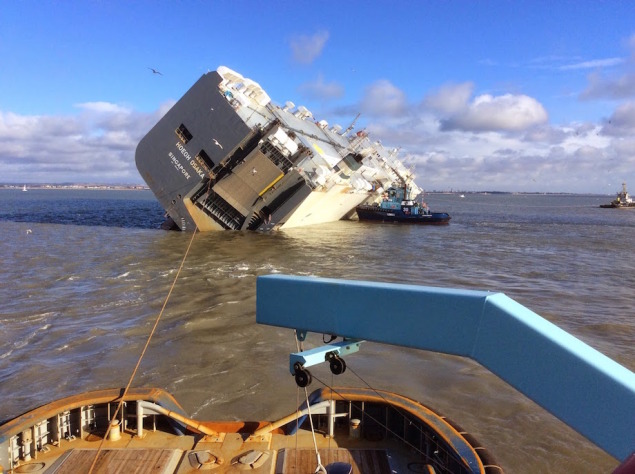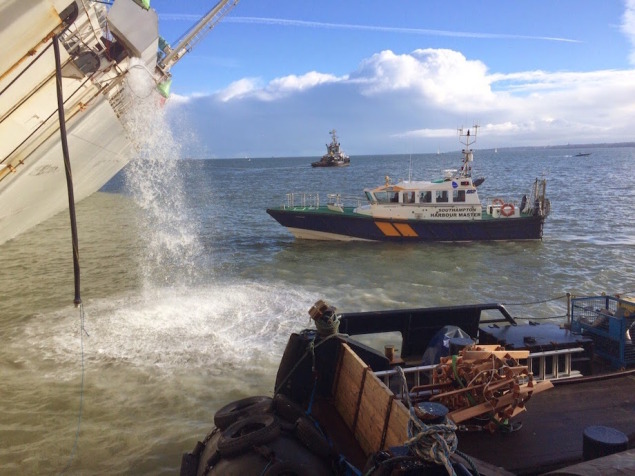 Photos: MCA