According to the International Transport Workers' Federation (ITF), the dockers working at the Port of Rotterdam's ECT terminal did not agree to discharge a ship on Sunday as a protesting gesture, afraid of failing to keep their jobs.
The vessel named Alsvin was charged at the recently opened Rotterdam World Gateway (RWG) in what was supposed to be a test operation. It was directed to the ECT terminal for disloading. The dockers had expressed fears of the influence of automation and over-potential on the existing port terminals and its personnel.
According to freight operation information gathered by members, the inauguration of the new automated stations Rotterdam Gateway (RGW) and APMT Maasvlakte 2 could decrease the number of a total of 1,000 positions if shipping companies removed their work to new stations during the future years.
The trade unions (ITF and FNV Bondgenoten) had pressed time and again for vital communication about the Rotterdam's port future. According to ITF President Paddy Crumlin who explained about recent riots, Rotterdam as an enormous port in the world should be an example of well established industrial relations. It was significant that all the operators at the port, except one, had concluded concords with the union representing the personnel. This happened in spite of the many bygone precautions and general fear about the future of the port. ITF stimulated all counterparts-operators, port authorities and shipping lines to gather together to scatter the conflict and come to an agreement to assure the conflict did not spread out to a greater extent.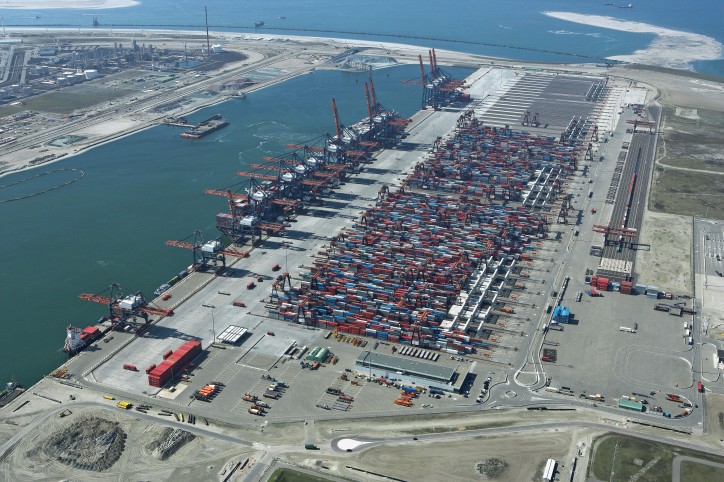 Image: ECT