A scale model of the famous ocean liner Queen Mary, cut around 80 years ago from a 200-year old white mahogany timber and precise in every detail, will be the central attraction of a new gallery on the ship. The latter has been the example of comfort travel in the period of her prosperity. The 1/45th model's length is 21 feet, weight-about 1,000 pounds (454 kg) and it has a Sir Winston Churchill's figure on the deck behind the bridge of the ship.
It will change its place on Wednesday from the New York's South Street Seaport Museum to the Queen Mary. It has been kept in the museum for decades and the Queen Mary is a hotel and tourist source of admiration lastingly anchored in Long Beach, California.
According to ship's historian Commodore Everette Hoard, the ship is constructed precisely to scale with the help of photographic prints. Everything is precise-the arcs, angles, bow's angles of inclination, size and slope of the propellers. The duplicate will set a new gallery about to open on Feb. 5, incorporating 10 builder's samples of ships-the Lusitania, the Titanic and the Poseidon that was put into operation for the "Poseidon Adventure" 1972 film. A team of 10 craftsmen has labored for two years to make everything right on the sample used for selling the liner. The latter has been outlined as the "eighth wonder of the world" by actor Cary Grant.
The ship was constructed in Scotland and promoted Art Deco interiors including an indoor swimming pool. She made her first voyage in 1936 starting from Southampton in England and that marked a new age of travelling-carrying royalty, famous people and people of high rank across the Atlantic. As Hoard continues, the ship was the first superliner ever designed and put into operation.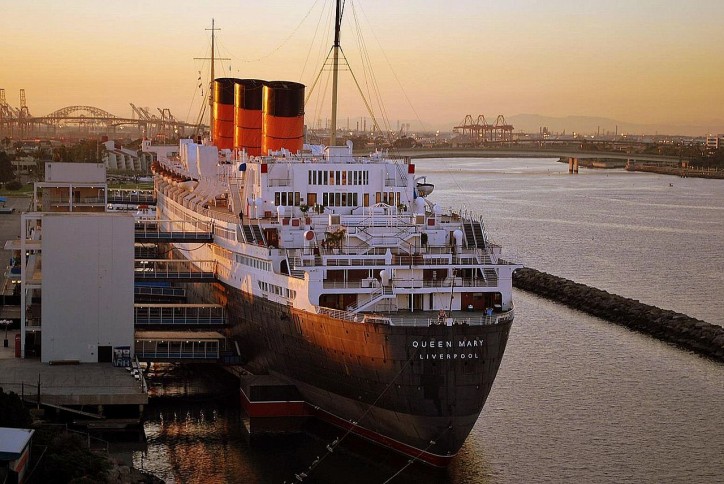 Photo: Wikipedia
Both Queen Mary and the similar ship Queen Elizabeth were so massive and fast that they could pass the Atlantic for five days with a day spent on each end for the return voyage. During the Second World War, the ship had a second chance for life as a military transportation ship before going back to being a passenger vessel in 1947. In 1967 the vessel travelled for the last time to Long Beach. She was occupying the hearts and minds of the people at large with her natural forms and she earned a lot even at the end of the 30s.
The intention to move the scale model has been in preparation for more than two years and it is anticipated to come to California on Sunday.