After completing a cargo transferring operation, Teekay Shipping's 165, 500 m3-capacity LNG carrier, Magellan Spirit, was refloated on January 22nd from a mud bank 5 nautical miles off Port Harcourt, Nigeria. The ship, sailing under the Danish flag, had run aground on the 5th of January, not long after it had left Bonny Island LNG Terminal en route to Gwangyang, South Korea.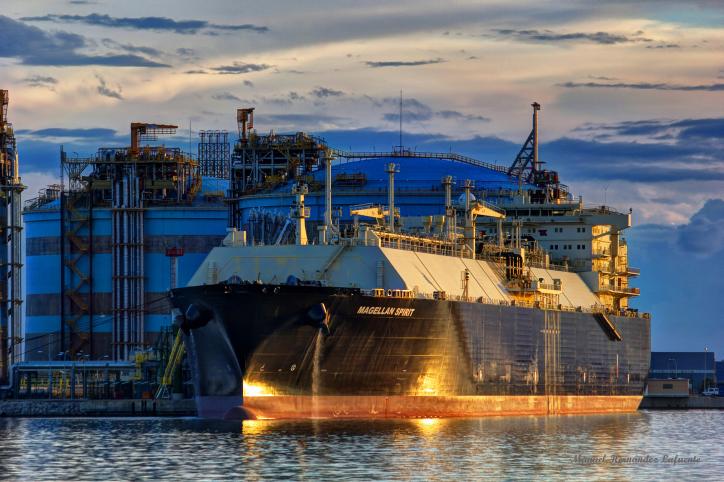 The ship-to-ship (STS) transfer into Exmar's 93,937 GT tanker Excellence, sailing under the Belgium flag, was initiated on the 21st of January. Teekay and the salvor in the face of Smit, managed to come to an agreement regarding the STS transfer, following the unsuccessful attempts of last week to remove the fully laden 104, 169 GT Magellan Spirit via tugs.
Teekay spokesperson commented that the Magellan Spirit was currently at anchor patiently awaiting inspection by the vessel's class society. He further said:
"Upon receiving confirmation that the vessel has not sustained any damage, the Magellan Spirit will initiate preparations to backload the cargo from Excellence and go on with its voyage."
The incident will most probably cause an increase in the calls regarding the acceleration and expansion of Nigeria's channel and port dredging programme.