Indonesia is an archipelago consisting of a total of 18, 307 islands and now it seems like it is going to add one more to the bunch.
PT Muara Wisesa Samudra has signed a contract with Royal Boskalis Westminster N.V. and 50:50 joint venture partner Van Oord to design and build an artificial island, along the lines of the dredging and land development operations planned for Pluit City, located off the coast of Jakarta.
The contract is worth around EUR 350 million and the projects itself includes reclaiming roughly 160 hectares of new land, with requirements in excess of 20 million cubic meters of dredged sand.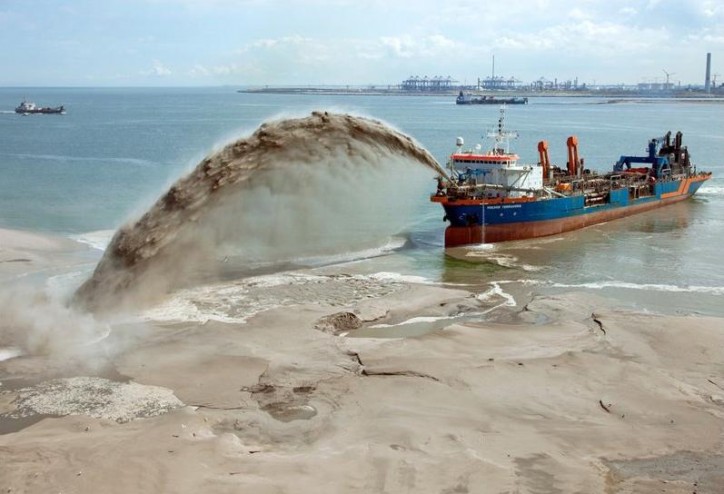 Image: Van Oord
Two jumbo trailing suction hopper dredges will be tasked with carrying out the dredging and reclamation processes, sourcing sand from the local borrow areas. The project will also involve soil improvement and rock revetment activities. It will be initiated immediately and if all goes as scheduled it should be finished in 2018.
Once finished, the brand new island will be employed for residential as well as commercial purposes. According to Boskalis, the project is the direct result from needing to create land in order to provide the necessary accommodations that suit the population growth in densely populated areas such as this one.