Brazilian miner Vale has been able to dock its mega-ships at five Chinese ports, said the firm's head of investor relations on Thursday, after a ban that was imposed in 2012 had been finally lifted.
"The problem that we had, it's no longer an issue," Rogerio Noguiera, Chief of Investor Relations, commented at a conference held in Rio de Janeiro.

"We are currently working on increasing the number of ports at which we would be able dock," he further added.
These comments serve as the clearest statement as of yet, by which the company has indicated that the restrictions imposed in 2012 have been lifted.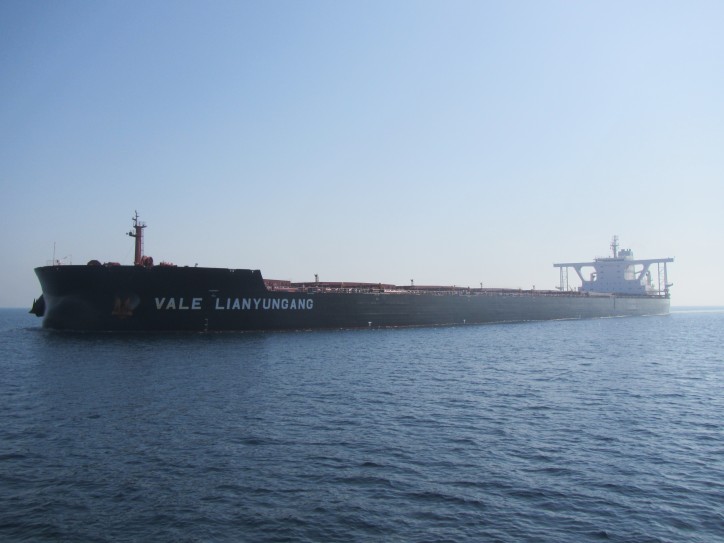 VALE LIANYUNGANG, I mage by: Rik van Marle
China's ship owners had expressed their concerns regarding the access for Vale's mega-ships that have a dead weight of 400, 000 tons, known as Valemaxes, commenting that they could very well worsen a shipping glut. As a result of that, in 2012 the Chinese Ministry of Transport banned the vessels from the country's ports, due to expressed safety concerns.
However, Vale managed to strike a deal with China Ocean Shipping Co (Cosco) back in September last year, which according to analysts' comments, made at the time would quite likely result in paving the way for the Valemax vessels to dock at China's ports.
A month later in October, one of the ships docked at a port in Qingdao, Eastern China.
Vale's inability to dock its iron ore carrier vessels at China's ports made it almost impossible to reduce freight costs and to rival the Australian-based BHP Billiton and Rio Tinto, which also have the major advantage of being closer to China.