T. Mariotti Shipyard, internationally famous for modeling, extremely comfortable shipbuilding, megayacht and supply vessel manufacturing, has been dealing with renovation and transformation since its beginning in 1928.
The company has just received two orders for renovation and technical support of two megayachts. The first is called Andreas L, and its length is 60m. Its construction is anticipated to finish until February the 9th. The refitting process is currently under way at Darsena Drydock in the Port of Genoa and this will incorporate interfering with the mechanics, paint and steel of the yacht.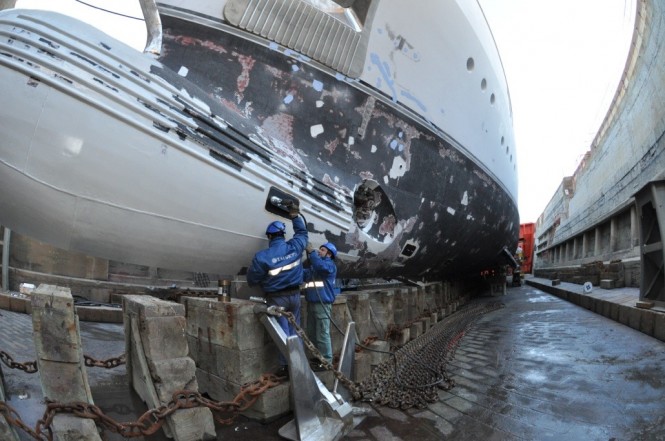 Image: charterworld
In addition, the second half of February, the same drydock will be marked by the company's renovation and maintenance on Rahil, 54m megayacht. The latter has steel covering and aluminium super-construction, made and performed by Mariotti Yachts.
That brand has been positioned in the megayacht market and it has been respected at the 22nd edition of Monaco Yacht Show in 2012. The renovation process will last about 10 days and will include only the drydock basin and engine room. The awarding of the two orders outlines a significant feat for T.Mariotti because it signifies the return of the shipyard in the process of megayachts' renovation.