A port, being constructed on Costa Rica's east seashore by APM Terminals, a member of Danish-headquartered Maersk Group, will start functioning in 2018. That happens after labor and environmental worries have intended to block the country's largest infrastructure plan. The Moin Container Terminal's first stage is evaluated to nearly $670 million. It will have capacity that will double the present potential by supplementing it with 1.3 million TEUs (twenty-foot equivalent units) in the country. That is the biggest pineapple exporter in the world.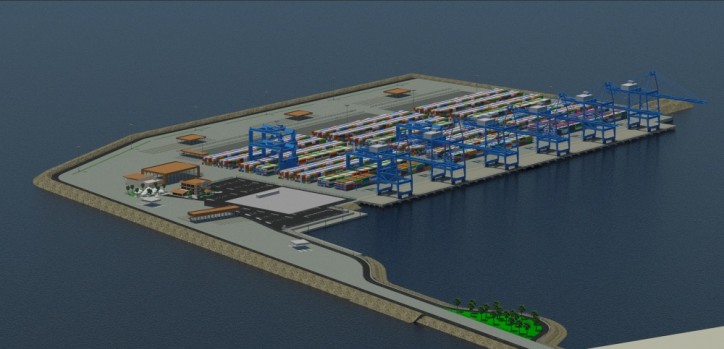 According to Paul Gallie, the Dutch firm's Central America managing director in a Reuters' interview, the time for the concession is pressing. In other words the Dutch company, complying with the concession contract will construct the first stage of the terminal for 36 months.
The project has been delayed for two years and its purpose is to obtain 2.7 million TEUs capacity and will be evaluated at about $1 billion. Since 2011, when the project was conferred an award, it has been challenged by hostile actions from dock worker unions. The latter's opinion is that APM Terminals will prevail in the maritime commerce in Costa Rica, putting a risk to state actions. In addition, environmental activists have also advised that the building will cause risks for endangered species such as turtles that place their nests upon the beaches in the surrounding area.
However, the Ministry of the Environment of Costa Rica has approved the start of the project. Thus both environmentalists and unions have promised solemnly to maintain legal actions to prevent the building of the port. Gallie confirms that presently the Dutch firm has been a winner of all the lawsuits and that is not a problem for them.
The result of the construction will be that the size of the operating ships in Costa Rica will be nearly doubled.