The Indian government is ready to issue 33.9 mill shares of the state-run shipbuilder CSL - Cochin Shipyard Ltd.
One third of the shares issued in the IPO are owned by the government. The net earnings are expected to be used to finance the construction of LNG (liquefied natural gas) carriers supplied by Gail India (GAIL) gas utility.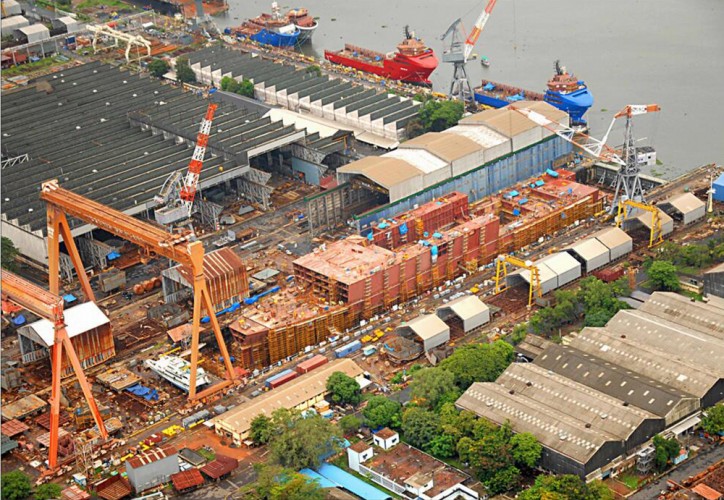 Indian daily Business Standard reports that the government foremost plans to carry out capital restructuring in order to raise the authorized capital to Rs 250 crore (a crore is equal to ten million), thus enabling an injection of Rs 120 crore.
CSL would issue around 22.6 million new shares, each of Rs 10, to double the Indian government's amount.
Gail India plans to build three of the planned nine LNG carriers intended for transportation of liquefied natural gas from USA to India.
Cochin Shipyard Ltd. showed interest in building the vessels in August last year. However, like the majority of local shipbuilders, Cochin lack the necessary experience and know-how in building the sophisticated ships, and is likely to outsource for the purpose.
Potential bidder is expected to be L&T Shipbuilding Ltd, a Larsen and Toubro Ltd unit (L&T Ltd) which is said to be in talks to team up on the project with the South Korean Hyundai Heavy Industries (HHI), writes LiveMint (Indian financial daily).
According to a shipping ministry official "L&T has signed a non-disclosure agreement with Hyundai Heavy Industries for a potential collaboration on constructing the LNG carriers". Cochin Shipyard is also expected to launch talks on cooperation with two South Korean yards shortly.
So far, the tender has had a number of bumps. The company had to postpone its closing date for the third time as international bidders were under an obligation to share their technology with local builders according to the prerequisite which turned them away.
In order for Gail India to be able to begin import activities in 2017, the tender (already lagging behind), should be finalized by May.