A new deep sea service to Japan has been obtained by the Port of Gothenburg. The recently established 2M Alliance between Maersk Line and MSC will operate the service. The first ship has started its journey from Kobe and will arrive at the terminal for containers, APT Terminals on February 23 at the Gothenburg Port.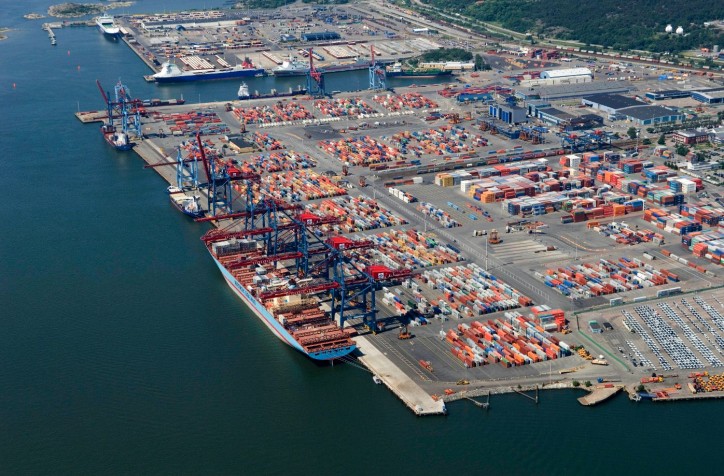 According to Magnus Kårestedt, Chief Executive of the Port of Gothenburg, the port is happy with the new course and Japan is a vital market both for Swedish import and export companies.
China is the first and Japan is the second biggest trading partner of Sweden in the Far East. Besides that, Japan largely imports Swedish forest products. On their part, exports will consist basically of industrial components, sawn wood products, paper, and steel. Asian food, clothes and electronics regarded as consumer goods will be in the list of the imports. It will take 41 days to travel from Sweden to Kobe. The service vessels will arrive at the Port of Gothenburg container terminal, APM Terminals, every Tuesday.
The 2M alliance has proposed the new service. The composition of the alliance consists of the two internationally largest shipping companies, namely Danish Maersk Line and Swiss shipping line Mediterranean Shipping Company (MSC). According to Lars Rexius, Chief Executive of the Mediterranean Shipping Company Sweden, the company trusts in the possibilities provided by the Scandinavian market. The agreement gives the chance for the operation of a direct deep sea service, together with numerous services to other international locations, starting from the Gothenburg Port.
Kobe and Yokohama in Japan are amongst the ports included in the service. The latter also incorporates other ports that were not visited before by container vessels from Sweden. So far Maersk Line has provided two deep sea services from the Port of Gothenburg. Goods will constitute an integral part of the service with its current start of operation to Japan. In addition, three other feeder services between other European ports and the Port of Gothenburg will start functioning under the Maersk Line.
According to Susanne Jacobsson, Chief Executive of Maersk Line Scandinavia, clients have for a long time demanded such a service between Japan and Gothenburg and the company is happy to provide that service at last. Three other feeder services will be additionally provided in order to answer the needs of the Swedish market.
Source & Image: Port of Gothenburg