Today the Hoegh Osaka will leave Southampton in order for the necessary final repairs to be completed.
The car carrier will be sailing under her own steam en route to a repair yard in Falmouth, Cornwall, setting off at noon and embarking on the six-hour long journey.
There she will undergo repair procedures in order to mend her stanchions and steel work after which she will undergo a final deep clean.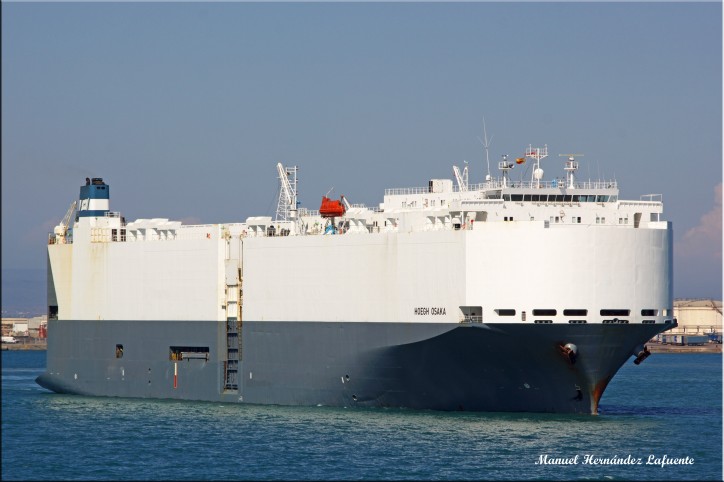 The cargo of the Hoegh Osaka that consisted of 1,400 luxury cars along with 100 JCBs and plant machinery has been removed off the ship and insurers are currently in the midst of assessing its condition.
Owners Hoegh Autoliners – whose initial expectations were to fix her up all at once in the port of Southampton – anticipate that the above-mentioned repairs will take up to three weeks before she is again fully operational.
She was towed into the port of Southampton after being stranded on Bramble Bank, off the Isle of Wight, for 19 days , after she got into trouble back in January.