South Korea has given a four-year prison sentence to former coast guard officer in regard to displayed negligence in rescue operations that took place during last year's ferry disaster. Over 300 passengers and crew members lost their lives as the overloaded Sewol sank.
A former South Korean coastguard vessel commander received a four-year prison sentence on Wednesday in relation to a botched rescue attempt. The case concerns the Sewol ferry accident that occurred last year, when the ship capsized off the southern island of Jeju.
The Gwangju city court determined Kim Kyung-il to be guilty on all charges of professional negligence that resulted in the death of over 300 people.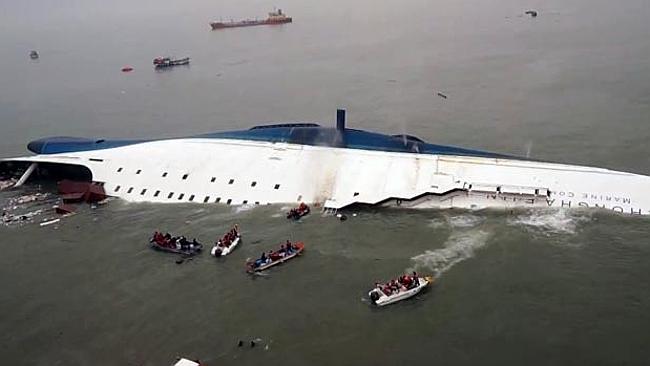 State lawyers commented that Kim had been the first person to arrive at the scene with his vessel as the Sewol ferry sank. Kim has been held responsible for his negligent rescue efforts that did nothing but waste valuable time. Along with that he also made a false report regarding broadcasting an evacuation order by using loudspeakers.
The Gwangju court determined that the death toll could have very well been reduced if Kim had truly broadcasted an evacuation order as he was supposed to.
The overloaded Sewol ferry had 476 people aboard at the time of its capsizing off the southern island of Jindo on April 16th of last year. Over 300 people lost their lives, with 250 being students from the same high school.
Over 50 people are being trialed on charges related to the Sewol sinking, which as authorities determined was the direct result of slow, uncoordinated and unfocused work of officials plus the vessel's illegal redesign.
The captain of the Selow received a sentence of 36 years back in November of last year for gross negligence and dereliction of his duties. Three other senior crew members have received sentences ranging from 15 to 30 years.