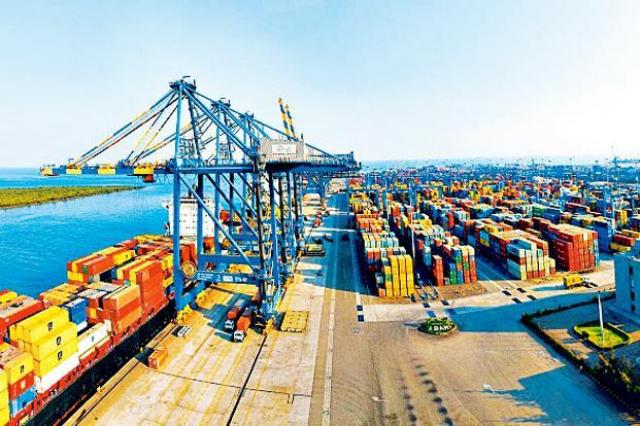 Adani Ports & Special Economic Zone Ltd. (APSEZ) reported today that it has commissioned the construction of a bulk terminal at Tuna Tekra, Kandla port, with a handling capacity in the amount of more than 20 million tonnes on a yearly basis.
Nitin Gadkari, Minister for Shipping and Road Transport and Highways, carried out the inauguration of the terminal following the berthing of the project's first ship MV Sheng Ming that took place earlier during the day, APSEZ reported via a statement.
"Our expectations are that the terminal will turn out to be a real game-changer regarding Export Import trade of the Northwest hinterland of India, primarily due to its strategic location," Karan Adani, APSEZ Executive Director, commented.

"Our aim is to now manage to finish the Chennai container terminal project in the fastest time possible," Sudipta Bhattacharya, APSEZ CEO, further added.
The consortium which was led by APSEZ, established a SPV named Adani Kandla Bulk Terminal Pvt Ltd (AKBTPL) after managing to win the contract of setting up the bulk terminal back in June of 2012. The terminal was finished in accordance with the stipulated by the contract time frame.
The states of Gujarat, Rajasthan, Haryana, Punjab and Madhya Pradesh along others are expected to rip the benefits of the project.
It has a connection to the National Highway grid that passes through NH-8A coming from Ahmedabad via Wankaner, Morbi and then terminates at the Kandla Port.
APSEZ is also known for operating ports located in Mundra, Hazira and Dahej, in Gujarat, Dhamra in Odisha. The company also manages several specialized coal handling facilities located in Mormugao in Goa, Visakhapatinam in Andhra Pradesh. Along with that it is currently establishing another container terminal in Tuticorin, Chennai.