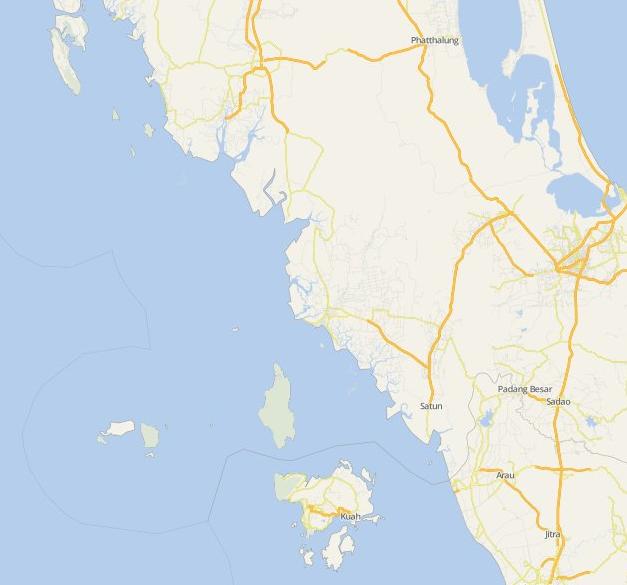 A Thai tanker sailing in Malaysian waters was robbed by pirates of around 2,000 tonnes of oil that it was transporting from Singapore before the pirates in question planted a bomb on the ship, as reported by the Bangkok Post on Monday.
None of 15 crew members were harmed but the bomb remained on board the tanker Lapin after the attack occurred on Friday, the newspaper commented, citing Rear Admiral Somchai Na Bangchang, Thailand's Third Naval Area Command chief of staff.
The navy's explosive ordnance disposal team has been appointed to inspect the vessel, which was anchored approximately 11km from Pak Bara deep-sea port in Thailand's southern province of Satun, according to the report.
The authorities have commented that Theekhathat Charoensuk, Lapin's captain, sought help from another vessel after having navigated the tanker into Thai waters on Sunday.
Theekhathat stated that the vessel was robbed by the pirates in the Strait of Malacca at roughly 8pm on Friday.
Six to eight pirates, that are believed to be of Indonesian origin, halted the Lapin and managed to force the crew members aboard to surrender. Three of the pirates carried fire arms, while the others were armed with swords.
Then they allocated a bigger boat to the tanker's side, after which siphoned off 2,000 tonnes of bunker oil along with five tonnes of diesel oil, as it was reported by Bangkok Post.
Before abandoning the ship with the oil supplies they'd stolen, the pirates placed a device, appearing to be a sort of a homemade bomb, on the flying bridge area of the tanker.
The captain later commented that the device resembled a TNT explosive and was held together by electrical wire.
The captain navigated the tanker into Thai waters and anchored it between Tarutao and Lipe islands off Satun as he tried to contact marine police for help.
According to statistics and recent reports piracy in Asian waters hit its highest levels ever in 2014. Piracy watch centres started monitoring and keeping track back in 2006.
Last year's reports featured at least 169 actual or attempted sea attacks, occurring mainly in Indonesia, the South China Sea, the Strait of Malacca and Strait of Singapore, as commented by the ReCAAP Information-Sharing Centre.
The figure managed to overtake the previous record of 167 cases, that was set in 2010.