According to the Justice Department, a plea agreement conditions were concluded between the Federal government and the German company AML Ship Management, City of Tokyo's operator, and Nicolas Sassin - the Chief Engineer of the vessel. The agreement concerned breaking of the Clean Water Act in 2014. The Department further stated that in August 2014 AML Ship Management and the Chief Engineer were accused of intentionally dumping oil into the waters of the US, near the Alaska shore.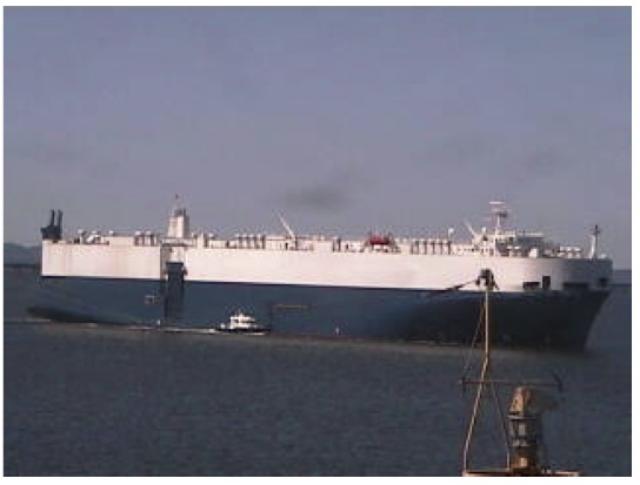 According to U.S. Attorney Karen Loeffler, both AML and the Engineer had also been accused in other cases submitted officially in the District of Oregon. The charges concerned the breaking of the Act to Prevent Pollution from Ships (APPS) and the guilty fabricated and presented untrue records to the U.S. Coast Guard upon its arrival at the Portland port, Oregon in September 2014. Both the Clean Water Act accusations in Alaska and the APPS accusations in Oregon were felony offenses in the words of the Attorney.
The Department of Justice in a press release announced the confessions of AML. The latter confirmed the fact that while the M/V City of Tokyo was about 165 nautical miles south of the Aleutian Islands, more precisely Sanak Island, Alaska, the Chief Engineer with the help of an illegal pump system intentionally dumped nearly 4,500 gallons of oily water from the bilge of the ship directly into the sea. The composition of the illegal pump system was as follows-constructed rim fitting that linked with the discharge valve over the side of the ship, and pipe and reached a pneumatic Wilden pump. The suction of the pump was linked to a hose that provided maintenance to the sounding tube for the tank holding the bilge.
The mentioned system enabled the ship's personnel to dump oily bilge water from the tank directly into the sea. The crew failed to convert that water through the necessary pollution prevention system (OWS and oil content meter). The dumping formed a glittery surface in the water near the rear end of the ship. That glittery patch was observed by the onboard personnel of the M/V City of Tokyo. The mentioned pump system was taken to pieces before the ship's arrival in Portland. AML intentionally did not keep an exact ORB as demanded by the Act to Prevent Pollution from Ships (APPS).
The plea agreement has produced the result of AML agreeing to provide $800,000 in penalties and community service payments. In addition AML will be on probation for three years. The Chief Engineer has concluded an additional plea agreement confirming that he will admit his guilt in both the Alaskan and Oregon cases.