A British warship followed a Russian frigate through the English Channel on Tuesday, succeeding the observation of French surveillance on northwards travelling of the frigate.
HMS Argyll kept at high-readiness, spread out troops as for example a Lynx helicopter. The ship was helped by sensors to determine the position and observe the Russian warship Yaroslav Mudry, which was travelling from the Mediterranean to the North Sea.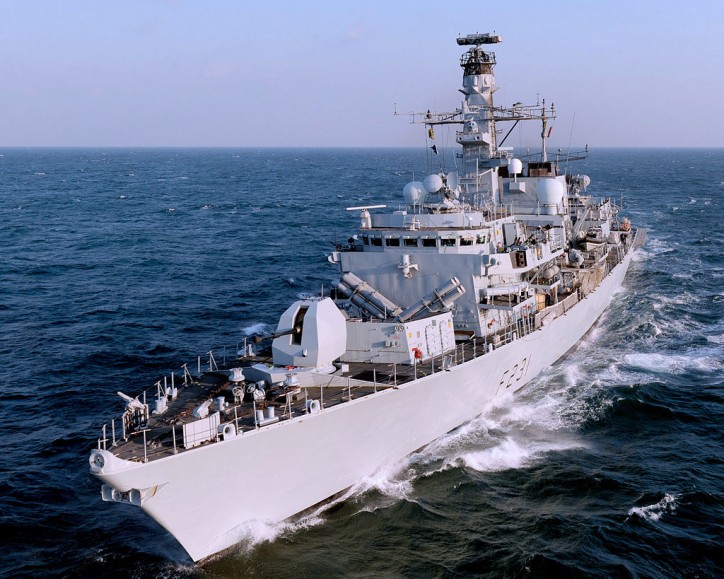 Photo: LA(Phot) Caz Davies/MOD. Licensed under OGL via Wikimedia Commons
According to a statement of the Britain's Ministry of Defence, the Royal Navy succeeded the French surveillance in observation of the NATO treaty. The treaty called for the cooperation of alliance countries in surveillance operations. A spokesman from the Ministry determined that every few months a Russian warship was accompanied through the Channel.
An incident that was utterly not normal happened last month when Britain called upon the Russian ambassador after two Russian Bear long-range bombers traversed the Channel. That hindered civil aviation and made Britain gather and prepare two Typhoon fighter jets. The West-Russian relations had worsened during the previous months because of the suspected role of Moscow in the eastern Ukraine conflict situation and the Crimea annexation. A large number of other European countries accounted for what was largely considered shows of outstanding Russian military ability.