In relation to its commitment regarding maintaining a safe and risk-free work environment, Abu Dhabi Ports has presented an all new health and safety training programme as a prerequisite for receiving a port gate pass.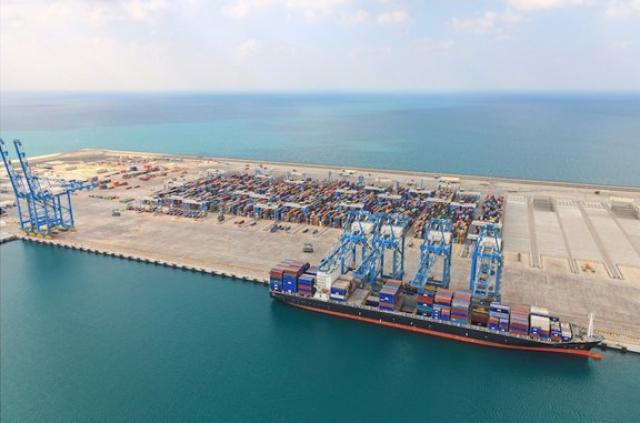 Image: ADPC
The Day One Induction programme has been introduced with the help of an initial investment of UAE 1 million dirhams and targets everybody who visits and works on any premise of the Abu Dhabi Ports, including staff members, contractors, as well as truck drivers.
"Safety sits at the top of Abu Dhabi Ports' list of priorities. We put in tremendous effort to ensure the well-being and safety of our employees, partners and port visitors and strive to eliminate all work related injuries and incidents. The Day One Induction programme is aimed at helping and enlightening people about safety related hazards before they enter the port which we hope will greatly improve awareness and also create a heightened sensitivity towards the matter," commented Sultan Al Jaberi, Vice President – VP HSE, Regulations & Security.
The training programme features animated movies that focus on various health and safety matters in a relevant and an-easy-to-understand manner. In order to suit Abu Dhabi Ports' multinational work environment all of the movies were produced in Arabic, English, Urdu and Pashto.
In total the short films are 25 minutes long and manage to cover a long list of subjects, such as general safety guidelines and requirements, proper reporting of incidents, first aid techniques, fire prevention, and the proper handling of potentially hazardous materials.
Each port visitor, employee, or partner has to watch the Day One Induction film and then perform a short assessment in order to make sure that the person in question has understood the content of the movie and also to re-inforce the important aspects that the film focuses on.
Additionally, Abu Dhabi Ports has initiated an online induction to achieve easier access and to make sure that the programme reaches an even large number of people.
The HSE department of the Abu Dhabi Ports has appointed four training rooms that are equipped with the latest in the IT technology field in order to support the candidates that must undertake and complete the programme before they are to be given a port gate pass.