A police department specialized in providing the necessary security for the Suez Canal Corridor is to be established, as it was reported on Tuesday via a Cabinet statement.
Mohamed Ibrahim, Minister of Interior, is to assume all releasing decisions regarding the management process of the new department, according to the statement.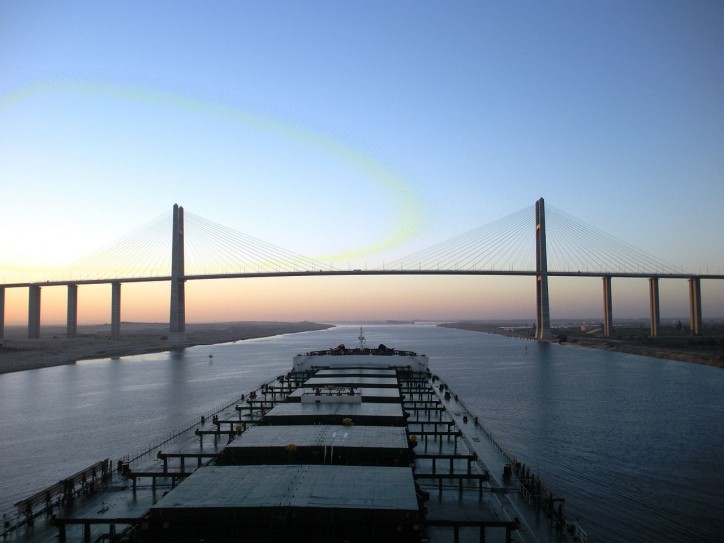 Capesize bulk carrier at Suez Canal Bridge: by Aashay Baindur
Next month, Egypt has been scheduled to host a major economic summit during which it will present several investment opportunities related to the Suez Canal Corridor.
Prime Minister Ibrahim Mahlab has also voiced his decision of changing the intelligence representative at the National Authority for the Development of Sinai Peninsula (SDA) by replacing Ibrahim Abdel Salam with Tarek Sayed Atta.
Seven security directors were replaced at the Interior Ministry, along with 6 of Ibrahim's assistants, as well as 9 department heads in a major police shuffle that took place on Tuesday, as it was reported by Youm7.
The decison came amid continued threats to the waterway in the past year and a half. Recently, a patrol boat of the Egyptian navy was attacked in the canal, while in 2014 the 109,968-DWT containership Cosco Asia was fired at.