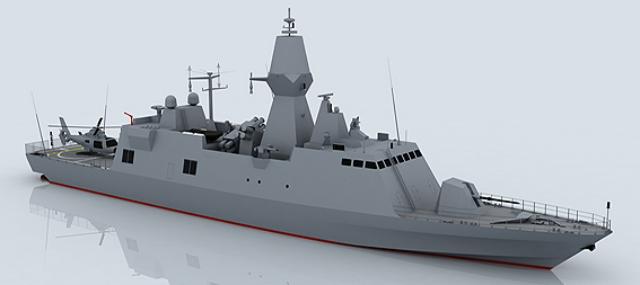 According to the chief executive of Abu Dhabi Ship Building Company (ADSB) on Monday, three Baynunah warships will be delivered by the Company to the United Arab Emirates Navy by 2016. The company is also negotiating other purchases with potential customers.
In the words of Khaled al-Mazrouei, mentioned during the additional activities of the Naval Defence Conference, talks exists with both some of the Gulf Cooperation Council countries and other countries as well. The faith is that something positive will happen in the future.
The Gulf region has witnessed a decrease in the prices of oil and that has caused impediments on government expenditures. In addition the governing bodies are also confronting the lack of political stability in both Iraq and Syria. That fact makes them proceed with new military hardware expenditure.
The UAE, one of the countries participating in air bombing against Islamic State goals, has revealed new defense agreements amounting to 9.48 billion dirhams ($2.58 billion) during the biennial IDEX happening in Abu Dhabi. The Naval Defence Conference forms the agenda of that event. UAE has made request for three Baynunah warships which have already been delivered. The fourth of the ships is expected to be delivered in April while the fifth and the sixth are expected in 2016. The construction of the first vessel has taken place in France. However in the words of Mazrouei the last three will be constructed in the UAE, starting from the beginning.
The company also constructs another warship, that is not that big and is called Ghannatha. It is also planning to conclude an agreement within a few weeks with a Gulf Cooperation Council (GCC) customer that will purchase nine ships, the Ghannatha model included. According to Mazrouei who has refused to specify a price for the agreement, the agreement arranges the details concerning nine boats of different caliber. Some of the vessels are used for logistics transportation and some of them are small military vessels.
The UAE government has initiated ADSB in 1995 with shipyards to renovate and restore commercial vessels. It then has introduced new operations to its activity as renovating military ships, constructing commercial boats, amphibious landing craft and military speedboats. ($1 = 3.6729 UAE dirham).