The Workboat Academy, a division of maritime educational leader MITAGS-PMI, has received the outstanding Lloyd's List 2015 North American Maritime Award for Training.
The award has been granted to Marja van Pietersom, Academy Director, representing her colleagues and personnel. That has happened at the 2015 Lloyd's List North American Maritime Awards Dinner in Houston on February 18. According to van Pietersom, the award is an appraisal of academy's accomplishment of preparing experienced and qualified deck personnel for the offshore industry.
The award is a consequence of the team spirit and activities of academy's partner companies, the Workboat Academy personnel and above all the cadets that do their best and pledge their loyalty to improve their lives and turn into workboat staff.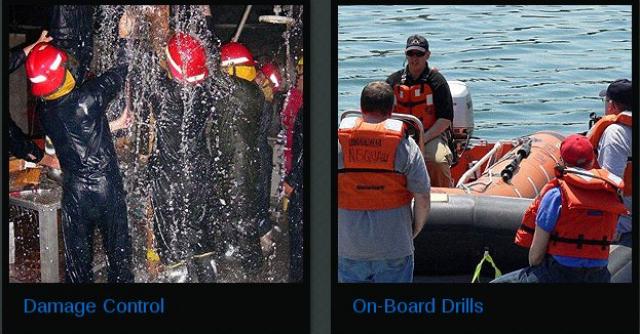 The target of the two-year program is entry-level mariners and the program can be taken in Seattle, Baltimore and New Orleans. At the time of its first introduction in 2006, only five students took the class and today three of them are working as captains. During the last eight years almost 1,000 cadets have finished their classes and all of them have started working in the industry. Thus they have enabled the overcoming of the critical demand for 500-1,600 ton mates in both the U.S. offshore and inland waterways industries.
Today, the Workboat Academy presents five programs yearly and collaborates with more than 40 partner companies. The latter offer internships for the cadets and later- full-time jobs at the end of their studies. To increase its impact the Workboat Academy, MITAGS-PMI and a selection of community colleges are making efforts to earn a Department of Labor National Grant for Engineering Apprenticeships.
Lloyd's List North American Maritime Awards that take part every year give special recognition to the best and most prosperous in different sectors of the maritime industry. The Training Award acknowledges an institution or a company for outstanding merit in the provision of its courses and for supplying better educational excellence across the industry.