A coalition of environmental groups filed a suit against the Port of Seattle on Monday aimed at stopping the lease of a terminal to Royal Dutch Shell Plc's Arctic oil drilling fleet, citing out arguments that a proper environmental review never occurred in the first place, according to court records.
Earthjustice, among several other groups such as the Sierra Club, filed the suit against the Port of Seattle in a Washington state court, claiming that the drilling operation was substantially different from the prior use of the terminal, meaning that an environmental review had to be conducted under all necessary stipulations of the state law.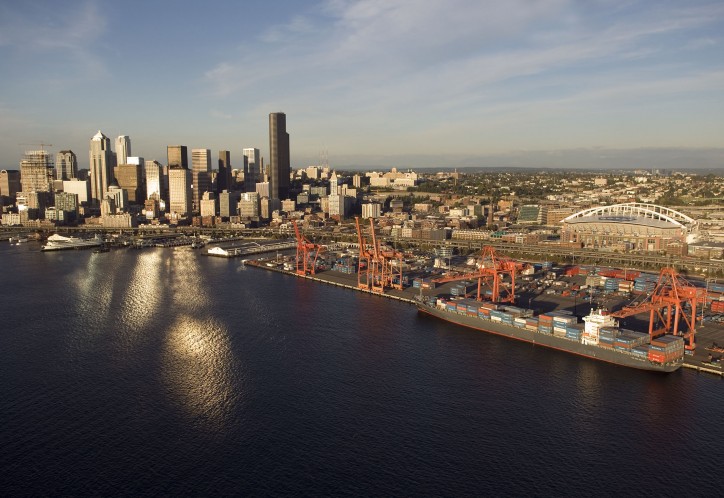 Photo: Port of Seattle
The complaint filed against the port along with Foss Maritime Co, which would be employed by Shell according to the two-year lease, also claimed that the appointed officials set up the arrangement without having any public disclosure and that the fleet could potentially and quite possibly pollute the water in the area.
"The Port completely shut out the public and bypassed laws that are designed in a manner in which they foster an informed public assessment when regarding controversial proposals such as the one at hand," Patti Goldman, Earthjustice Managing Attorney, commented via a statement.
Shell, which happens to be the largest energy company in Europe, has every intention of restarting its prior Arctic drilling campaign in Chukchi Sea, Alaska during this upcoming summer. It had been previously suspended back in early 2013 after a drilling rig grounding.
"We have been given a shoreline substantial development permit exemption from the City of Seattle for this use," Peter McGraw, spokesperson for the Port of Seattle, commented in a statement, further adding that the suit had not yet been reviewed by officials.

"The Port of Seattle firmly believes it has managed to comply with all of the necessary environmental requirements," McGraw also added.
Foss declined to immediately comment but company spokesperson Paul Queary elaborated that terminal activity is to actually decline under this current plan.
In late 2014, drilling contractor Noble Corp Plc had to pay $12.2 million in order to settle felony charges by the U.S. Department of Justice regarding safety, environmental along with record keeping violations on vessels sailing in Arctic waters in 2012 while working under contract for Shell.