Silverstream Technologies, made an announcement regarding the first commercial installation of its Silverstream System on the Norwegian Bliss, Norwegian Cruise Line vessel, which is due for delivery in the Spring of 2017 from one of the leading yards in Europe - Meyer Werft in Germany. There is also the potential option for an additional two Norwegian Cruise Line vessels to be equipped with the Silverstream System.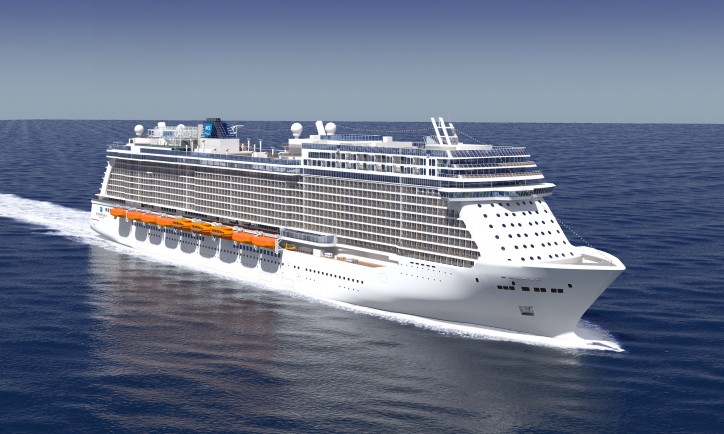 "Despite a recent decline in fuel prices, the new sulphur regulations in Emission Control Areas still point towards significant increases of the cruise industry's fuel bills," commented Christer Karlsson, Senior Vice President, Newbuild, Norwegian Cruise Line.

"Keeping in mind the greater importance of constantly improving sustainability, it is very important that we look at potentially viable opportunities that could greatly improve and contribute to the operational and environmental efficiencies, as well as drive down fuel costs and reduce emission levels. The Silverstream System serves as the perfect example when regarding such a clean technology that will be able to truthfully make a difference," Karlsson further added.
The Silverstream System is able to produce a thin layer of micro bubbles that is then responsible for the creating of a single 'air carpet' along the ship's hull. This on the other hand is responsible for reducing the frictional resistance between the water and the hull thus improving the operational efficiency of the vessel, as well as reducing fuel consumption and various associated emissions. The technology is suitable to be added to a new build design, or retrofitted to an existing vessel within a mere 14-day time period.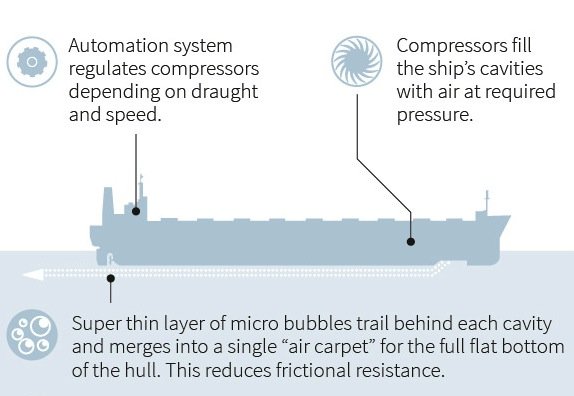 Image: Silverstream
In relation to the announcement, Noah Silberschmidt, CEO, Silverstream Technologies, commented:
"This is definitely one of those landmark moments for a company. To be able to secure such a large order, from a leading cruise operator, which will be both installed and delivered by one of the most respected ship yards regarding technology and innovation in the whole world, is an amazing achievement.

This not only highlights the Silverstream® System and air lubrication as an applied and sustainable clean technology, but it also manages to demonstrate the industry's whole culture and desire towards improving their respective operational and environmental efficiencies in order to achieve the reduction of emission levels and fuel costs, along with improving their operations' sustainability."