Austral Asia Line, the world's leading marine services supplier, which recently re-branded to "AAL" has announced its plans for fleet expanding in 2015.
The company's target is to increase its assets to over 500,000 DWT during the current year. This move will make it possible to be met the growing global demand for the services, delivered by one of the youngest companies in the marine business. Established only 20 years ago in the Netherlands, the company's headquarter is situated in Singapore since 2008, as Asian market was their primary aim, today company opens for the world's demand. Just in nine months, they won 2 awards for for shipping excellence:
- the second in Canada ('Best Maritime Cargo Provider 2014' – Cargo Logistics Canada Awards of Excellence 2015)
- the first in China ('Best Shipping Line, Project Cargo, 2014' – Asian Freight & Supply Chain Awards (AFSCAs))
The expansion is a natural consequence of the AAL's long term business plan achievements. For the past 2 years the company, which nowadays own 14 multipurpose vessels, including four 19,000 DWT S-Class vessels and ten 31,000 DWT A-Class, has reported doubled revenues and increased number of enrouts, which earned its "global operator" status.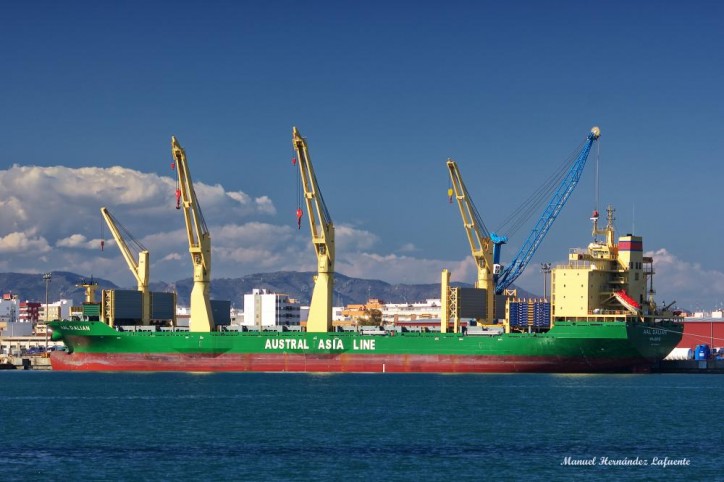 A-Class AAL Dalian
Kyriacos Panayides, Managing Director, AAL explains the company's success by the flexible,secure and cost - effective services they offer to their customers, among which we find the names of companies in fast moving industries such as mining, construction, oil and gas supply, and renewables, where time is of crucial meaning. He added the long-term business relations they build with their customers are of extreme importance for the achieving of this results and aiming sustainable growth in the future.