The previous head executive of Norwegian Cruise Line Holdings Ltd brought a legal action against Richard Branson's Virgin Group. That action took place in Miami's federal court in Miami for the amount of $300 million on Wednesday.
It concerned intentions by the British billionaire to start his own luxury cruise line. The Colin Veitch's lawsuit, who supervised Norwegian from 2000 to 2008, demanded that Virgin excluded him out of a joint venture in order to enter the industry with large ships. The latter, as stated by the court documents, were able to transport many passengers and serve as floating resorts.
Veitch claimed that he proposed a 2011 plan to Virgin to start a new cruise line based on two "ultra ships" that would provide a stepping stone for the difficult-to-enter but extremely gain collecting luxury cruise industry. According to an emailed statement on Wednesday, provided by Virgin Group, Branson and the Virgin Group first examined the cruise market during the end of the 1970s and the current company personnel had been investigating the chance for more than a decade. During the years the company had communicated with many counterparts, including the plaintiff, and the communication stopped in 2012. The company did not accept the grounds of the claim.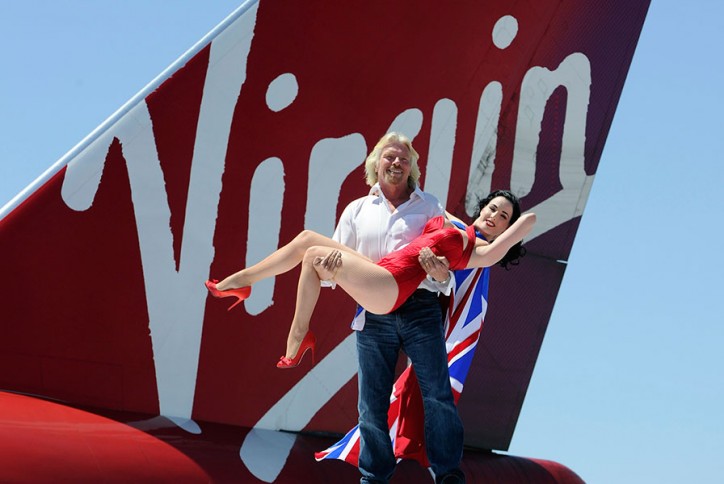 Virgin Group proclaimed the beginning of the Bain Capital-supported cruise line project last December. According to Branson in a Daily Telegraph interview given earlier this week, the company was half way the process of agreeing a contract amounting to more than $1 billion for two ships. As CEO of the new Virgin Cruises Branson employed Tom McAlpine, previous head of the Disney Cruise Line, a division of Walt Disney Co.
In the expression of discontent Veitch accused Virgin of breaking the agreement after an alleged partnership contract that would bring him the profit of about $315 million over 10 years. According to the filing and citing Branston in a 2012 video shot, the bitter side of Virgin emerged after evaluating the Virgin Cruises' potential to appear as one of Virgin's largest and most appealing businesses. Veitch further alleged that Virgin later started changing the agreement to lessen the amount of his income and turn him into a contract bound slave, relying on Virgin's caprices for his possession and gains. Thus Virgin converted from a partner of the brand to a ruffian in the words of the complaint.