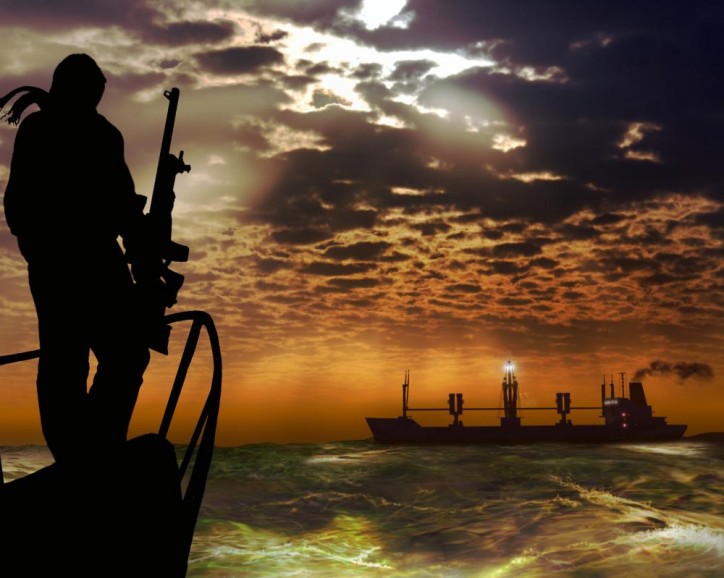 The West African States' Economic Community has established a maritime coordination center focused on West Africa's most dangerous piracy zone.
Thus, the community (ECOWAS) has solidified its commitment towards efforts of dealing with the problems that are presented by piracy, fuel theft and other various illegal operations that have become typical for the region.
The center is to cover an area that is going to include Benin, Niger, Nigeria and Togo, and it will be tasked with coordinating joint activities such as patrols, information sharing procedures and various training initiatives.
As reported by local media sources, Nigeria managed to intercept a total of over 80 vessels that were conducting illegal activities in its waters in 2014. Additionally, the country also reports roughly $2 billion of loses per year due to oil theft.
The establishing of the center has been achieved via the work of Salamatu Hussaini Suleiman, ECOWAS Commissioner for Political Affairs, Peace and Security, and is part of a wide range of actions that were agreed upon at a summit back in June of 2013, comments Barthelemy Blede, Senior Researcher, Conflict Management and Peacebuilding Division, at the Institute for Security Studies, Dakar.
"The international community as well as everyone that generally has a say and is involved in the maritime industry must increase their support towards helping these efforts," comments Blede.
IMO, the EU along several countries that include France, the U.S., the U.K., Germany, Japan and China have already initiated efforts aimed at providing assistance in the region.
"Assistance should not be compromised down only to the writing of strategies, carrying out training courses and performing standard simulation exercises," Blede further adds. "The region has to also increase its material resources when regarding naval assets and maritime aviation capabilities if it is to be able to respond appropriately to signals of brutal maritime violations."