Larvik Shipping AS has fired one of their captains, after he was caught by the water police in Kiel with 1.27 per mille alcohol in his blood.
The tanker Yara Froya, which was enroute from from Fredericia to Hamburg, was detained after its wrong course was seen by the Travemünde traffic control. Having boarded the tanker, the Kiel water police found the captain intoxicated.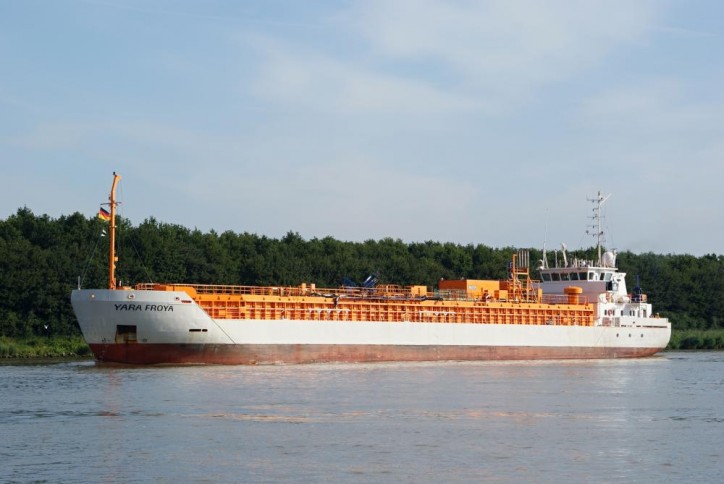 Photo: Ingo R.
The Yara Froya was escorted to North Port in Kiel until the master became sober again. He then paid a fee of €4000.
The story took place on March 18th, when the tanker was entering into the traffic exclusion zone North of Kiel shortly before midnight.