The sixth largest island of Japan – Sado Island in Niigata Prefecture will have new high-speed Catamaran Ferry in service.
The 85-metre vessel Akane, delivered by Incat Tasmania, Australia, has already reached the Port of Naoetsu.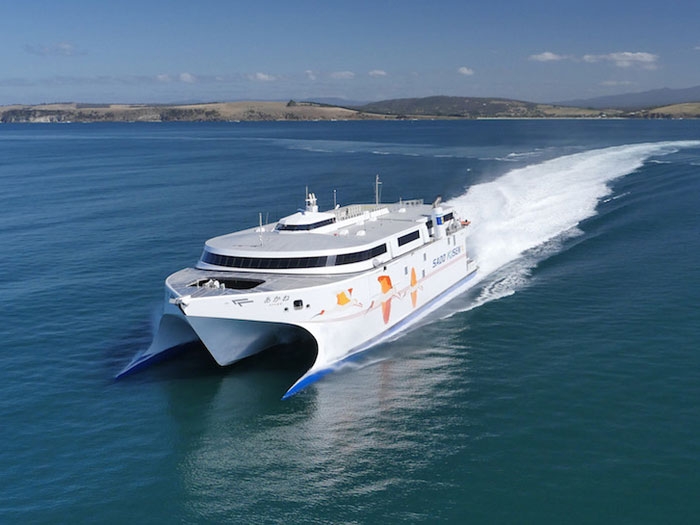 Sado Kisen, the current and long-time ferry operator in Japan, runs the service on the west coast to the ports of Ogi and Ryotsu of Sado Island.
The new vessel is the first high-speed wave piercing ship, which will transport passengers and cars from the ports of Niigata and Naoetsu to Sado Island.
The ferry has a capacity to accommodate 692 persons on a single passenger deck and will exploit nine mezzanine decks in a cars only or both, cars and trucks, mode to carry 151 vehicles.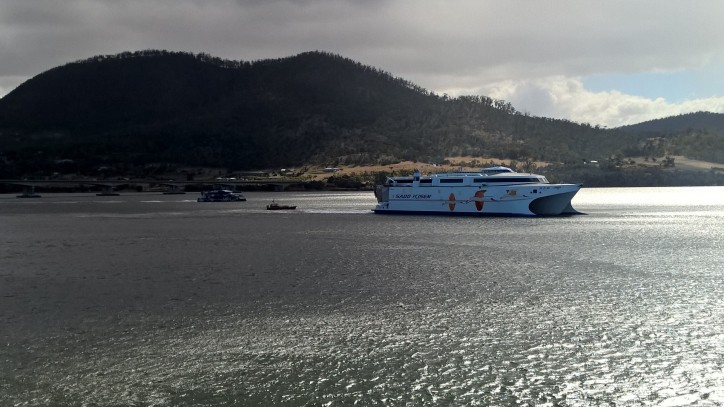 The high-speed passenger and car carrier Akane, which left the Incat Shipyard in Hobart in the end of March, is well expected as a part of the ferry service in one of the major and most busy tourist destinations in Niigata Prefecture.