The Mayor of the Dutch Texel island (located in the North Sea) has formally named the very first floating BlueTEC Tidal Energy platform
If all goes accordingly, the floating platform is to be soon deployed near the Texel island in order to provide a steady supply of clean electrical power for the purposes of the Dutch grid. The company's first model is going to serve the role of a demonstration platform that will be appointed to remote locations around the world like islands situated in the Pacific, Indonesia and the Philippines. It also marks the initial process of further developing tidal energy platforms with a higher level of capacity, that are to be integrated in large farm systems.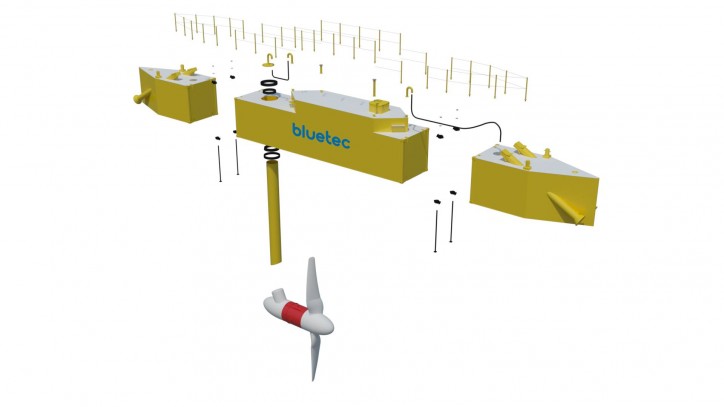 In order to carry out the project at hand, several Dutch offshore companies have decided to join forces. The companies being: TTC, Damen, Bluewater, TKF, Van Oord, Vryhof, Tocardo, Nylacast and NIOZ.
The platform is the result of Damen's modular barge system. It functions via the use of tidal turbines which are located below the surface of the sea, making it quite the flexible tool, which can be employed for the construction of various vessels such as ferries, jetties, dredgers, pontoons etc.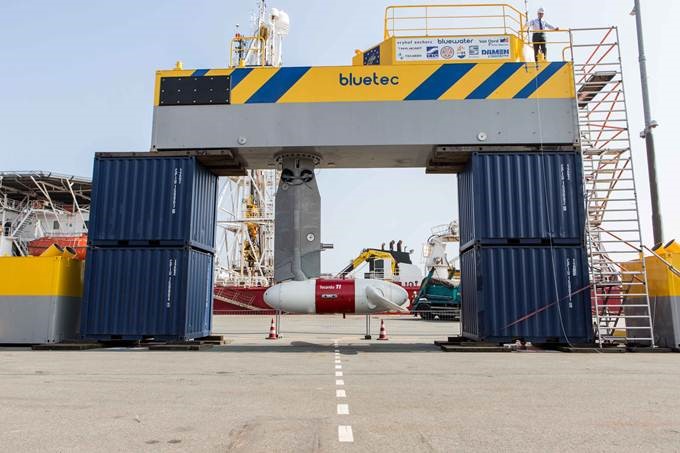 Damen accomplished building the Texel platform by using three standard container-sized modules.
When regarding tidal energy an essential advantage that strikes one's attention is its consistency and predictability which greatly contributes for the achieving of the stability of the electrical grids.
All maintenance- and repair- related procedures are easily carried out due to the fact that all of the vulnerable electronic equipment is placed safely inside the unit itself but at the same time is easily accessible from the surface since the platform floats.