Two seafarers are now safe after being stranded on a small remote island in the vicinity of Malden Island, Kiribati.
The two men were aboard their 37-foot sailboat Hina Nui and headed to Tahiti en route from Lanai, Hawaii, when they ran aground on a coral reef. Fortunately one of the seafarers was carrying a satellite phone and managed to contact his wife and thus send for help. The sailors reported that their sailboat had sustained severe damages that were beyond repair, adding that they themselves were not injured and were safe.
The seafarer's wife was able to contact Coast Guard Joint Rescue Coordination Center Honolulu watchstanders at approximately 11:20 p.m. on Wednesday.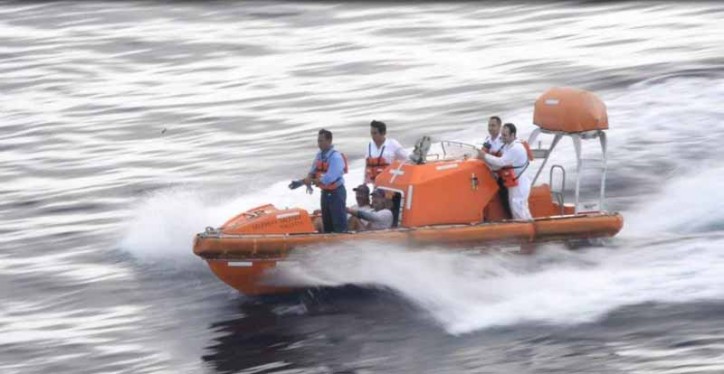 The Coast Guard officials managed to indentify the nearby Celebrity Solstice cruiser. The 963-foot vessel was roughly 184 miles away from the two stranded sailors and it agreed to divert its course in order to rescue them.
The cruiser's crew pinpointed a safe location on the island's western side and contacted the seafarers via the use of a VHF radio. The two mariners hiked from the island's eastern tip where they were initially stranded and met the cruise vessel's appointed rescue crew. It was reported that at roughly 10 a.m. the sailors were successfully rescued and aboard the Celebrity Solstice.
The cruiser is now headed to its next port call which is in the Hawaiian islands.
"These men were in fact well prepared as they had an Emergency Position Indicating Radio Beacon along with a satellite phone, and this contributed a great deal for the successful carrying out of the rescue operation. Sailors are always advised to pack with themselves all necessary safety equipment as emergencies of this sort can occur in mere moments and even the most experienced of individuals may not be able to cope," commented Lt. j.g. Heidi Will, a JRCC search and rescue coordinator.