The South Africa-based Veecraft Marine shipyard has initiated the construction of two aluminum hulled, Incat Crowther designed, commercial oilfield security ships, that are to operate under the privately held Nigerian UTM Dredging Ltd.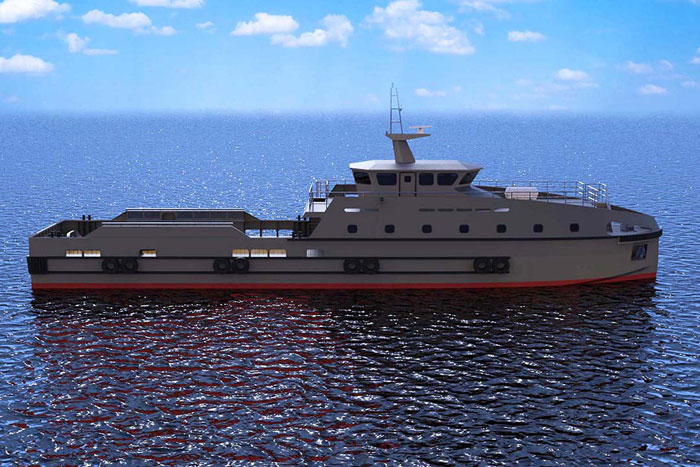 Incan Crowther has stated that it has received a lot of future orders for this type of vessel, which it describes as being a custom designed vessel that is suited to comply with all of the expanding oilfield security sector's needs.
Each of the two monohull vessels have a length of 35 meters and are equipped with three Capterpillar C32 ACERT engines – every single engine producing 1,450hp at a level of 2,300 rpm, thus giving the vessels 29 knots of maximum speed. Two Caterpillar C4.4 generators are responsible for supplying the vessels with power, and a Hydro Armor Type 800 bow thruster enhances their respective maneuverability.
The wheelhouse is built out of Armox 500T steel along with bullet proof glass for the windows in order to provide complete ballistic protection to NIJ Level III. It also features a helm station with two helm seats, a communications desk and seats for 12 passengers.
Each vessel is able to accommodate 8 crew members and 14 security personnel in both single as well as double berth cabins.
The vessels' main deck comes along with two single berth staterooms, double berth staterooms, a medical room, two toilet and shower spaces, a spacious lounge, a separate mess area, and a large galley. Accommodations below deck feature two toilet and shower spaces, seven double berth cabins, a storage locker, a large cooler, and a laundry room.
The external decks have a lot of space to offer regarding the transportation of various supplies or positioning of weapon installations.
The hull's aft portion has been equipped with a well, fixed with a hydraulically operated, articulating transom door, for the means of transportation purposes and swift deployment of an 8-meter fast rescue boat.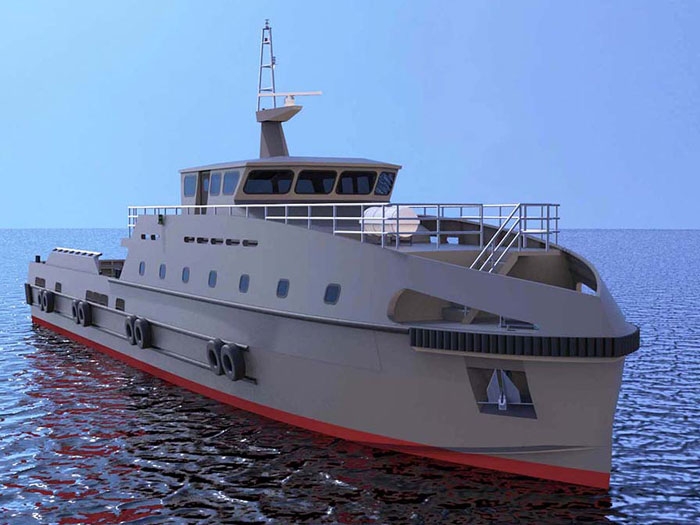 Images: Incat