More than two tons of cocaine has been seized in the North Sea in a joint marine operation including Border Force, Royal Navy and the UK National Crime Agency (NCA).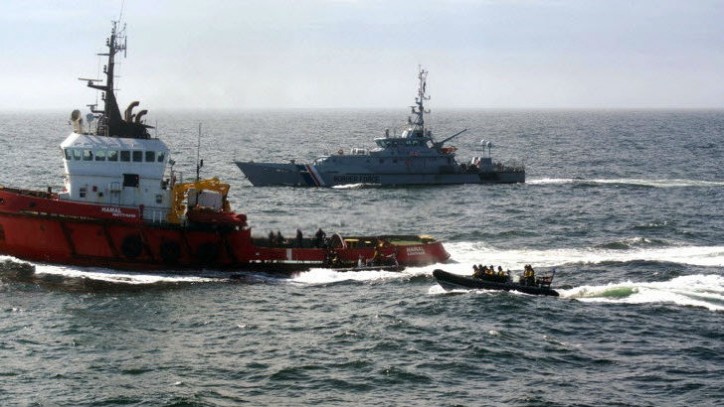 The ocean-going tug MV Hamal, owned by an Ukrainian company, was seized by the Valiant cutter of Border Force and the HMS Somerset frigate of the Royal Navy. The action on the vessel interception on 23 April, 100 miles near the Scotland Aberdeenshire coast,was taken after an intelligence provided by the NCA.
The operation was done in collaboration with the French Customs Service DNRED, the UK National Maritime Information Center (NMIC) and the Lisbon's Maritime Analysis and Operational Center – Narcotics (MAOC-N).
NCA Border Policing Command investigators detained all the crew members of the tug Hamal for questioning. All nine men crew, aged from 26 to 63, were charged with drug trafficking.
The Marshall islands-registered MV Hamal left the Canary Islands in unusual route sailing to North Europe, which drew the attention of French marine authorities. The officials believe that the drugs coming from South America most probably have been loaded somewhere in the Canary Islands.
Representative of the National Crime Agency's Border Policing Command, said:
"This is a potentially significant seizure of illegal drugs, only made possible by the co-operation between ourselves, Border Force, the Royal Navy, French Customs and our other international partners. The exact amount of cocaine on board is yet to be determined and the search is likely to continue for some time. The ongoing NCA investigation is being supported by Police Scotland."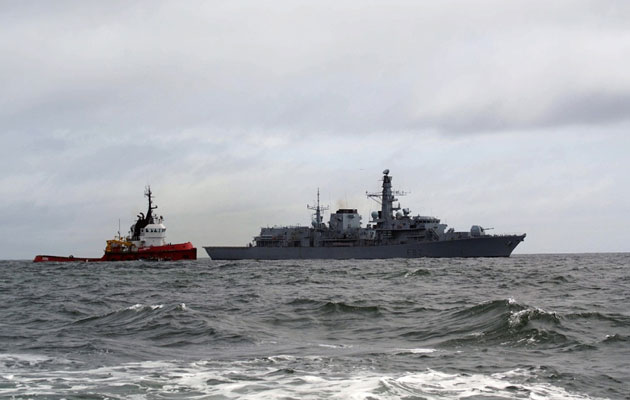 Photos: National Crime Agency