On Tuesday, April 28th the M/V Accum vessel, sailing under the flag of Gibraltar, ran aground while departing from Big Port St. Petersburg.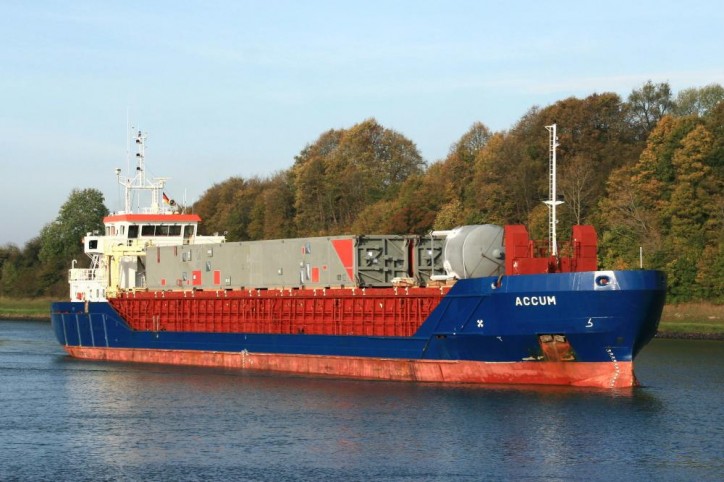 Photo: Wolfgang Berthel
According to the Transport Ministry's rescue centre, the Briese Schiffahr owned vessel suffered a power failure incident and thus hit the edge of an enclosed part of the access/exit sea channel, in close proximity to Zolotiye Vorota.
There have been no reports regarding any damages, potential injuries or oil spillages.
St. Petersburg-based Griphon Ltd. towing fleet operator appointed the Griphon-7 and Griphon-3 tugs for the refloating of the stranded ship. The two tugs towed the vessel off to Pier №6 in order for it to receive a proper hull inspection. The Rosmorrechflot's Maritime Salvage Service's Alphard multipurpose salvage/oil boom workboat was also deployed to the scene of the accident.