Four Polish seamen were found unconscious in a cargo hold on Tuesday evening, while the cargo ship Corina was being unloaded at Hanstholm Havn, Denmark.
One of the seamen died, and the other three are now in a hospital in Hjorring. The accident occurred after wood pallet cargo handling operations on the 7,500 dwt Polish general cargo vessel.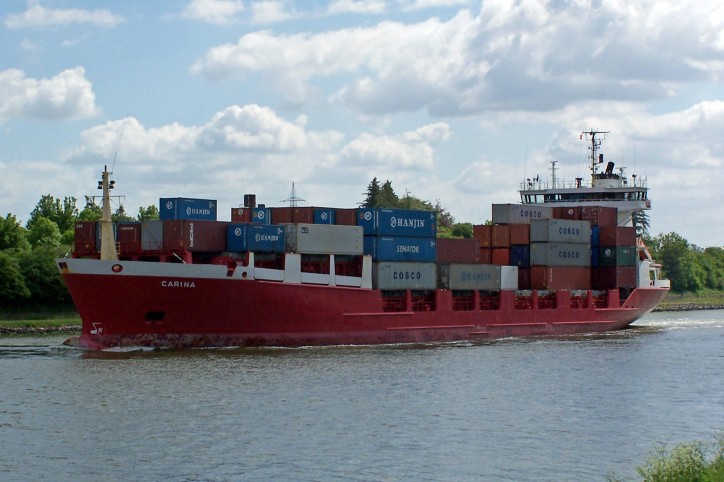 The low oxygen atmosphere and the accumulation of carbon dioxide or carbon monoxide in the enclosed cargo hold is the possible reason the men to be affected. There was a fifth seaman, who managed to escape from the cargo hold before the arrival of the rescue team.
Andersen Olesen, the duty officer at the Central and West Jutland Police said:
"At 18:30 we got a call that several unconscious men were found inside a cargo hold of a ship transporting wooden pellets."
He believes that the Polish seamen might have suffered from an inert gas asphyxiation, while working in the cargo hold.
"It is reasonable to believe carbon dioxide emissions from the cargo caused this...There have been similar incidents of unconscious people found in confined spaces before", he added.
Two men had problems breathing during the rescue operation and had to be hospitalized. Both of them are in a good condition now.
There is an ongoing investigation by the inspectors of the Working Environment Authority in Denmark for checking if the safety rules were being followed or violated.
In another accident earlier in April, other three men died after entering a coal cargo hold of a ship in the Antwerp Port.
Since January 2015, under the amendments of SOLAS enclosed space entry drills and trainings have been required each two months. The requirements have been discussed after the bad statistics, showing too many lost lives in such kind of incidents, when proper safety procedures were not followed.