The European Union has decided to appoint EUR 16 million to the e-Ferry project that is jointly run by Norway, Greece and Denmark.
e-Ferry will be constructing the first ever mid-size 100% electrically powered ferry in order to establish a link between the Aero island and the mainland in Denmark.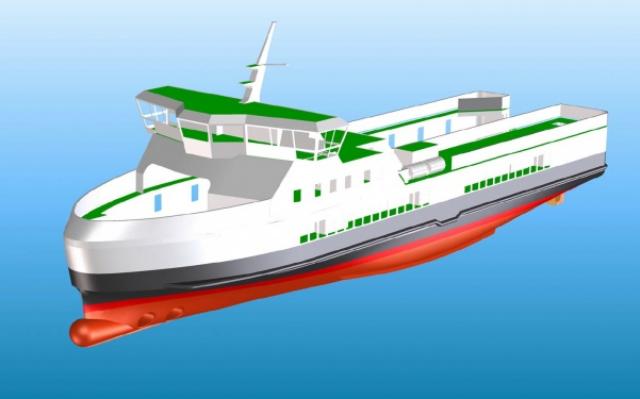 Image: greenferryvision
The ferry will employ a wind sourced power system and will have the capability of carrying 130 passengers along with 40 vehicles, thus saving approximately 2,000 tons of CO2 on an annual basis.
The vessel will be equipped with the biggest battery pack in the world that will have a high charging capacity and thus allow for short stays at port.
The project in question is among the 75 total research and innovation projects that will be receiving EUR 484 EU funding along the lines of the Horizon 2020 challenge Smart, green and integrated transport, aiming to contribute for turning EU-based air, road, rail and waterborne transport into a more eco-friendly, competitive, well-integrated and safer system.