The Wartsila 50DF marine engine was certified to run on ethane (LEG). The engine was successfully tested in an expensive programme, which was carried by Wartsila in cooperation with Evergas, a world renowned owner and operator of seaborne petrochemical and liquid gas transport vessels.
Mr. Steffen Jacobsen, the Evergas CEO said that they were happy that the Wartsila engine would be capable of utilising ethane boil-off gas as fuel, because it would increase their operational efficiency and improve the flexibility in the bunkering of fuels.
He said that the use of Wartsila 50DF marine engine would bring serious reduction in the operating cost, while working with the cleanest internal combustible fuel for the environment.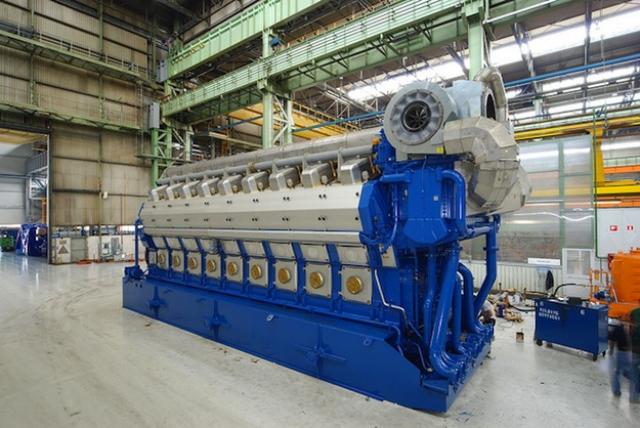 The Evergas CEO believes that the company has increased the customer`s flexibility, which has a monetary value to them.
The use of ethane boil-off gas as a engine fuel and its capability of efficient burning reduces the need of gas re-liquefaction when the vessel is at sea, which means that less power is necessary for the cargo handling in more efficient and environment-friendly engine system.
The new technology will allow the customers of Wartsila to meet the Tier III regulations of IMO with no need of secondary emissions cleaning.
Wartsila's technological breakthrough gives their engines the capability for continuously switching without any operating problems between Ethane (LEG), Liquid Natural Gas (LNG), Liquid Fuel Oil (LFO) or Heavy Fuel Oil (HFO). For that purpose there is no need for any further modification to the hardware.
Lars Anderson, the Vice President of Engine Sales in Wartsila Ship Power said:
"This is yet another significant breakthrough for Wärtsilä's multi-fuel technology. The option to utilise ethane gas as a marine fuel further extends the fuel flexibility of our DF engine portfolio. It also provides yet another option to achieve compliance with the IMO's stringent Tier III legislation."
Source & Image: Wartsila