The Mosa Ro-Ro vessel is currently going through a conversion process in order to be turned into a cable-laying and maintenance ship - Maram. The project is being carried out at Ali & Sons' Abu Dhabi –based Marine Engineering Factory.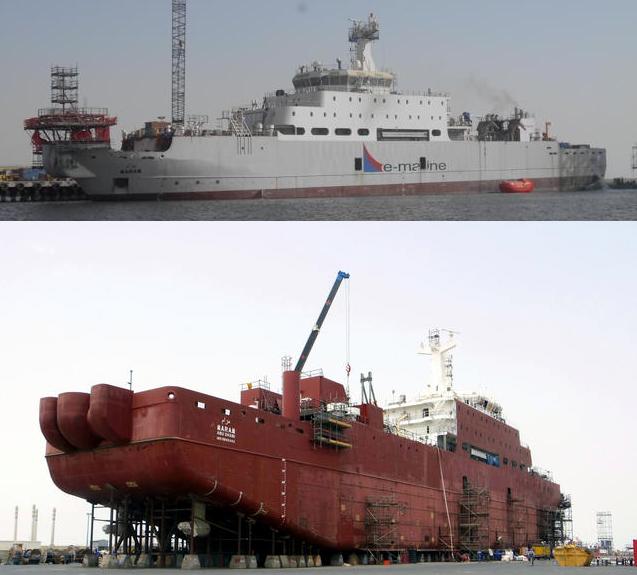 The Dubai-based E-marine PJSC cable lay company has employed Hamburg-based TECHNOLOG in cooperation with Wärtsilä Ship Design Norway AS for consulting purposes and supervision of the whole process.
The launching of the Maram vessel took place back in late January. At the moment the ship is docked at Abu Dhabi harbor's outfitting quay, where the conversion process will be finished under TECHNOLOG's supervision.
Due to the fact that the vessel underwent a total refit, it now features a substantial cable laying system, a remotely operated vehicle, comprehensive lifting gear and three large cable holds.
According to schedule, the ship is to be delivered at some point during the later part of this year.