A Turkish seafarer was killed as a result of aerial attacks against the commercial vessel MV Tuna 1 off Tobruk, Libya. Several crew members were reported to have been injured.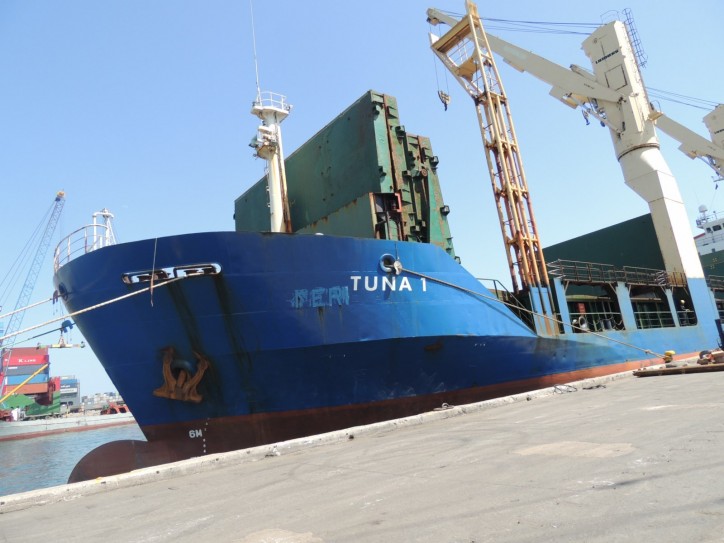 Photo: Bulent Ozturk
According to the Foreign Minister of Turkey, the attack occurred on Sunday (May 10) in international waters some 13 nm off the coast the port city. The Cook Islands-registered vessel was en route from Spain when it came under two different aerial attacks. The victim was identified to be the third officer of the vessel.
There is no information who is behind the attack.
"We condemn strongly this contemptible attack which targeted a civilian ship in international waters and curse those who carried it out," commented from the Foreign Ministry in Ankara.
According to the Libyan military, MV Tuna 1 came under fire because it had ignored a warning for not approaching Derna.
Mohamed Hejazi, a spokesman for the Libyan military, commented for Reuters:
"A ship was shelled about 10 miles from Derna coast. We have warned before about approaching Derna port."
Following the attack, MV Tuna 1 reached Tobruk terminal under tow.