А team of investigators from Transportation Safety Board of Canada (TSB) has been deployed to investigate an incident involving the MOL Precision at Port Metro Vancouver.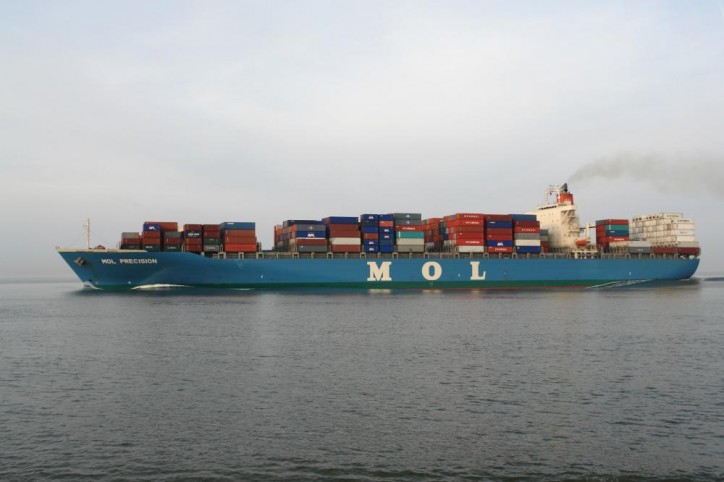 Photo: Wolfgang Berthel
Yesterday the 6,350-TEU vessel struck the berth of the Vanterm Container Terminal. Today the ship was allowed to continue its journey towards Busan.
Current position of MOL Precision
In March, the Panamanian-flagged vessel was detained in Seattle after the USCG found a number of discrepancies during a routine port inspection.
Related news: USCG detains MOL Container Vessel