On Wednesday, Denmark-based shipping and oil giant A.P. Moller-Maersk A/S announced a forecast-beating 30% rise in Q1 net profit levels, which received a surge from an after tax gain deriving from the company selling its Danske Bank shares. The company also issued confirmation regarding its full-year forecast.
For Q1, which concluded on March 31st, the company accounted for a net profit in the amount of $1.57 billion, which exceeds the company figures from an year ago when the net profit levels were pinpointed to be $1.21 billion, on a revenue of respectively $10.55 billion and $11.74 billion. Initial forecasts for Q1 net profit were at $1.13 billion, basing them on the estimates made by four analysts of The Wall Street Journal.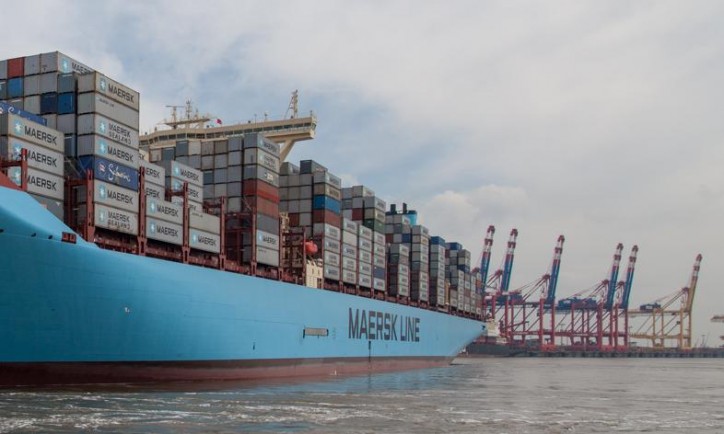 The company's Q1 underlying profit, which strips out one-off items, also demonstrated a rise when comparing it to the one of the previous year – going from $1.12 billion to $1.32 billion. Maersk Line, which happens to be the largest container operation in the world when regarding capacity, contributed with a total of $710 million, with its previous mark being $366 million and Maersk Oil accounted for $207 million, with its previous contribution being $346 million.
When regarding the full year, the company's expectations are to record an underlying profit level of $4 billion.
Maersk Line remains among the few global shipping companies that have managed to keep themselves in positive territory during the last several years, after a decade in which the maritime industry has had to deal with the issues of overcapacity that have resulted in falling freight rates, which are now being labeled by major operators as being unsustainable. A large number of smaller operators undercut freight rates on a regular basis when regarding Asia-to-Europe, trans-Pacific and trans-Atlantic routes, in hopes of staying in the business long enough for the industry to recover.
Container carriers are responsible for transporting over 95% of the total amount of manufactured goods.