A fire burst out in the engine room of Af Francesca, while she had 203 passengers aboard, with 50 of them being Italians and a crew consisting of 53 members (20 being Italians).
The accident occurred on May 13th at 1 a.m. while the vessel was travelling from Durres, from where she had departed in the early morning hours of May 12th, to Bari. At the time of the fire, the ferry was approximately 7 miles off the coast of Apulia. The crew managed to take control of the fire and reported to have successfully put it out at 2.30 a.m.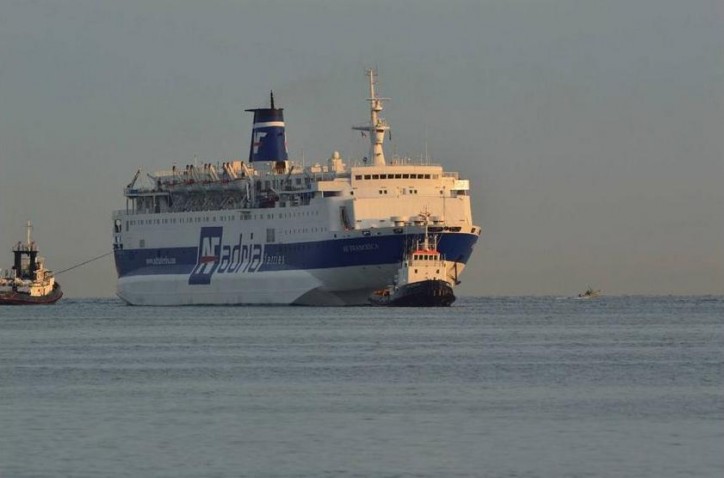 Photo: corriere.it
There were no reports regarding any potential injuries. The crew of the ship undertook all regulated measures for a possible evacuation immediately after raising the alarm. All of the passengers were assembled at the vessel's lifeboats.
A total of three patrol boats were deployed from the Guardia di Fanza, the fire brigade and the Coast Guard, as well as additional tugs being appointed from Barletta and Bari, with one of the tugs towing the vessel to Bari where she berthed at roughly 7 a.m. All of the passengers onboard were disembarked from the vessel. They were then transported via shuttle to the ferry terminal in order to be identified personally by border police officials.
The port captain and police officials were at the quay in front of the Cruise Terminal. After officials manage to unload the cars and trucks that were to be transported by the vessel, she is going to be relocated to a breakwater berth in order for another ferry to be accommodated.
The Af Francesca's predominant Albanian passengers have been scheduled to be transported back to Durres via another ferry later on May 13th.