Ulstein unveils the HX104 and HX103 designs, DP3 ships with large outreach and heavy-lift capability, that come along in a swift combination with a big open deck space and are able to properly accommodate 350-500 passengers.
A Cost Efficient Design That Provides Higher Operational Value:
By introducing the Ulstein HX104 and HX103 heavy lift vessel designs, the company manages to lay the foundations necessary for the next generation of cost efficient offshore assets that are to comply with both the market demand of today and that of tomorrow. The designs, which are in complete compliance with SPS, mark the Ulstein X-Bow's entry in this construction market segment.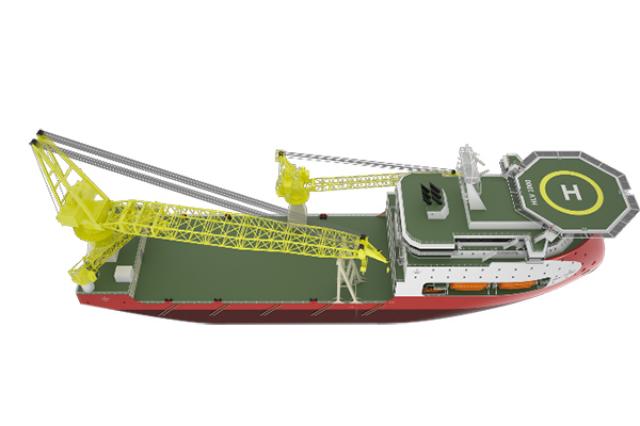 ULSTEIN HX103 heavy lift vessel design
The offshore industry has transformed itself into a total global industry during the past decade, emphasizing more and more on the aspects of safety, crew comfort and operability. When you add that to the recent downturn regarding oil prices and related cost cuts, the traditionally used low Capex heavy lift units are by no means the most efficient assets for the purposes of global operations.
When regarding Ulstein's brand new HX heavy lift vessels designs, we have to point out that the company has put in quite the effort towards successfully combining sufficient DP capabilities with relatively small installed power and a smart DP lay-out, managing to reduce the ship's overall eco footprint. Thus maintenance markets in West Africa, the Gulf of Mexico and Brazil now have a modern vessel alternative that they could chose to go with.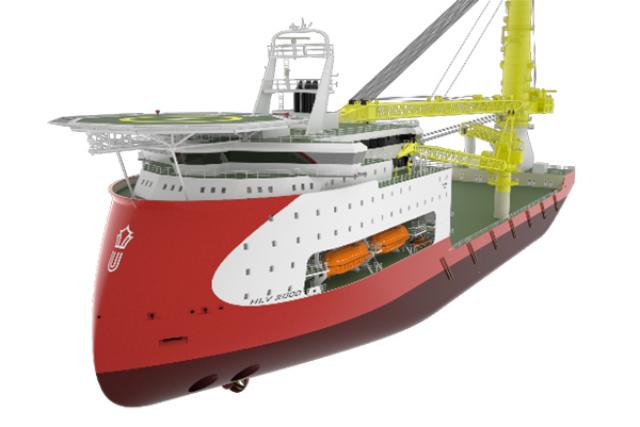 ULSTEIN HX104 heavy lift vessel design
The HX103 design offers complete optimization for DP2 capability and features a main crane of 1,000 tonnes with an outreach of 26 meters and 320 tonnes at 68 meters, along with a deck crane of 50 tonnes with an outreach of 24 meters. The HX104 model on the other hand has a heavy-lift capability in the amount of a 2,000 tonnes at 30 meters and 685 tonnes at 74 meters of outreach.
Both heavy lift vessel designs will be officially unveiled at Houston's OTC, but if we go by initial discussion with potential customers, we'd conclude that there is clearly an interest regarding the designs.
Source & Images: Ulstein