A growth of 8 % of cargo shipments in dry bulkers passing the Panama Canal, equal to 66 millions long tons, was accounted for the time period October 2014 - March 2015 as stated in an official report released by the Panama Canal Authority (ACP).
More than 2,008 transits of dry bulkers were registered in the Panama Canal or 257 more than the ones registered during the last fiscal year.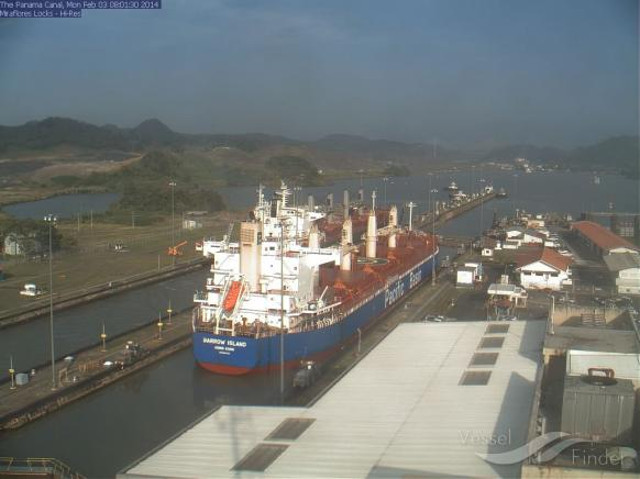 According to the information given in the ACP report, the increase of the cargo traffic was achieved mostly by salt, grains, minerals, metals and manufactures of iron and steel.
Dry bulkers are the second leading vessel type transiting the strategic waterway, which are carrying about 50% of all transferred cargo through the Canal.
The growth of 8,5% is related to the newly achieved record of 32,8 million long tons of grains, mainly exported from the United States.
Further mentioned in the report were the transferred quantities of soybean and corn cargo, which have been constantly increasing. However, this growth was explained to be moderate in compare to the transferred quantities of sorghum. The sorghum is used for industrial processes like preparation of liquors and animal feed. An 85.5 % increase in sorghum shipments were achieved, in compare to the same period last year.
For the first half of 2015 record levels of 6.5 million long tons of salt cargoes were registered, which is 43.2% more than the previous counted. The salt shipments are bound for the U.S market, mainly delivered from the Pacific Coast of Mexico and Chile.