The Standard Club together with the International Chamber of Shipping (ICS) have launched a 'Spot the Hazard' competition open to any seafarer from all around the world as an initiative to raise awareness of potential hazards at sea. The competition prize of USD$ 10,000 has been designed to help those who are working at sea to identify hazards and also to promote the critical importance of prevention from accidents.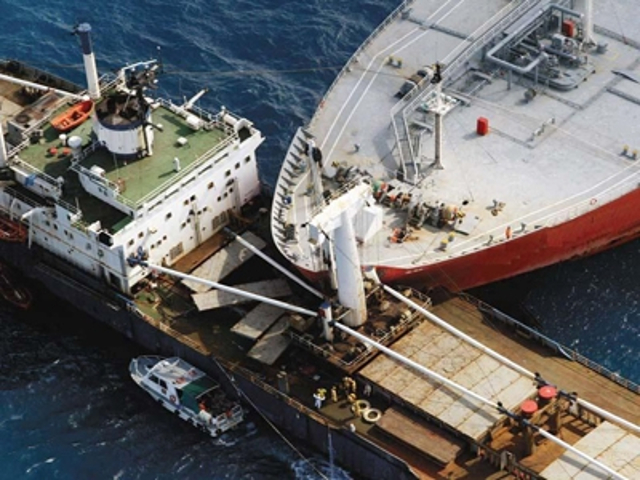 Image: SQE
Seamen participating in the competition will be asked to identify hazards shown on a series of images, which will represent typical scenes on board. Seafarers are invited to submit a safety idea, as well, which has to be relevant to the image and that can be shared throughout the marine industry.
The image presentation will include images from all ship departments like engine room, bridge, main deck, galley and a port terminal scene, so seafarers of all ranks to be able to participate the competition. The organizers have made translation of the instructions in several languages: Spanish, Portuguese, Tagalog, Hindi and Mandarin. Seafarers can submit entries for all images or as many as they wish. The winner for each image will be awarded with a prize of USD$ 2,000.
The judging panel, including the Standard Club, ICS and an independent third party, will choose the winner after all ten hazards were correctly found by the competitor and the best safety idea in his category was submitted.
"Every year there are thousands of accidents that could have been prevented and we want to encourage all those working at sea to identify hazards and deal with them effectively. This competition has been designed to both raise awareness of what constitutes a hazard and to encourage an innovative approach to safety. We believe that everyone on board a ship is responsible for its safety and this is why we have made sure that the competition is open to serving seafarers of all ranks and nationalities," said Yves Vandenborn, the Director of Loss Prevention, Charles Taylor & Co and manager of The Standard Club.

Peter Hinchliffe, the ICS Secretary General added:
"ICS is committed to the promotion of an effective safety culture throughout the global shipping industry. We therefore want to help seafarers understand the relationship between unsafe acts and serious incidents. Our goal in launching this new competition is to encourage all seafarers to think about safety as a matter of course during their everyday duties."
Seafarers, who would like to participate in the competition may follow the instructions provided here. The closing date is Friday, 28 August 2015.