A protest was held on Friday in front of the BP's Headquarters by Australian maritime workers after the company's decision for a crew discharge of one of the last remaining Australian tankers.
As reported by maritime union officials, all 36 crew members of the British Loyalty most probably will be replaced with foreign marine staff, working for less than $2 an hour.
At the moment only two local tankers are operating for coastal transportation of chemical products, as the British Loyalty was the third oil tanker of Australia for the last year to end its operation services.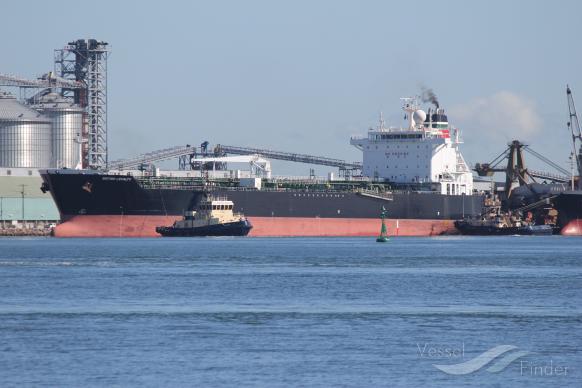 The vessel will leave Australia to sail for Singapore, where it will be included into BP's international shipping trade system.
The decision was taken by BP after the closure Bulwer Island Refinery, which is one of the largest fuel suppliers on the East Coast of Australia and approximately 360 people are expected to lose their job.
More than 90 % of fuel supplies of Australia are coming into the country from other foreign sources, which makes it highly dependant on gasoline imports.
Among the big concerns of the local Maritime Union regarding the possibility for more occupied work positions by foreigners is for their safety qualification, while sailing in Australian waters.
The British Loyalty tanker is frequently passing through the sea region of the Great Barrier Reef, which, according to the union, may cause a catastrophic environmental disaster, if there are any not enough qualified seafarers on board the vessel.
"The Gulf of Mexico disaster taught us that you can't cut corners to save a few pennies. Instead, you want the best qualified, best trained professionals onboard your vessels," said David Heindel, the Secretary-Treasurer of the U.S. Seafarer's International Union.
Five years ago, a Chinese bulk carrier ran aground on the Great Barrier Reef, fully loaded with a coal cargo and fuel. The incident from 2010 was the largest, up to date, releasing heavy fuel oil into the seawaters all around the region.